Hope everyone has had a happy (hoppy?) Easter, and that the bunny brought lots of delicious chocolates! The last thing we heard from him, he was lying on a nice sunny beach, drinking something out of a pineapple with a bright umbrella sticking out of it.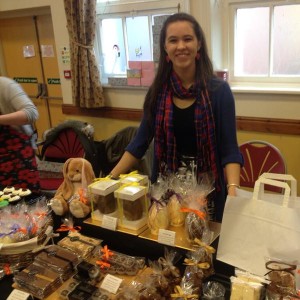 Before the bunny jetted off on his vacation, he joined us for the first Frodsham independent market. It was also our first time visiting Frodsham in ages, so it was great to have a look around after the market and grab a coffee at the new Whitmore & White Food Hall.
Sadly this marks the end of Easter, and the removal of our Easter eggs and other products from our online boutique. We have a lot of big things planned to replace them in the near future, so keep your eyes peeled for updates!