Thank you to everyone who visited us at West Kirby Farmers' Market last Saturday, it was great to see the market so busy! There were lots of Easter gifts being purchased – hope everyone enjoys them next weekend.
With the Sun finally making an appearance, we welcomed two new summery additions to our marshmallow range – mango & passion fruit, and mandarin & Cointreau. As always our mallows are made with only natural ingredients, and the colour comes from real fruit juices and purees. It was funny to watch what started out as a bright orange mandarin mixture whip up to an almost pure white mallow. Just to confuse you (and us!).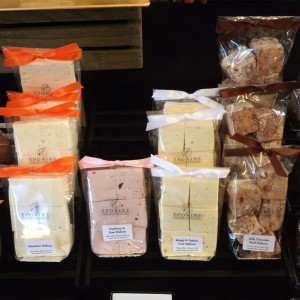 For those of you looking for Easter eggs and gifts, your last chance to find us before Easter will be at the new Frodsham Independent Market this Saturday (10-3).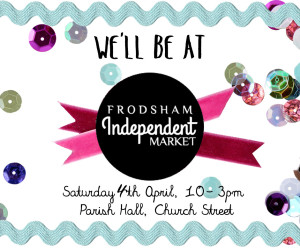 This brand new market will be held on the first Saturday of the month, and is run by traders, for traders, bringing together small creative businesses who are working together to make a wonderful community event. There will be lots of different artisan and boutique stall holders, from fashion and craft sellers, to bakers and of course lots of chocolate and sweets from us. If you're around Frodsham on Easter Saturday, come along to support what will hopefully become a great new market for the area.