Our chocolatiers work hard to create outstanding chocolates, confectionery and patisserie for our customers. We are proud and delighted to have received numerous awards for our creations from different awarding bodies. A selection of our most prestigious awards can be found below.
---

Academy of Chocolate Awards
"The Academy of Chocolate was founded in 2005 by five of Britain's leading chocolate professionals, united in the belief that eating fine chocolate is one of life's great pleasures."
Strict rules apply to any chocolates entered into the awards, which helps to guarantee the quality and artisanal nature of all entries.
Entries to the awards are made by producers from across the globe, and judged by a panel of international journalists, chefs, pastry chefs, and experts in chocolate and food.
Gold, Silver and Bronze medals are awarded to all entries that meet the standards set for the awards.
2018
These awards will be presented at a ceremony later in the year.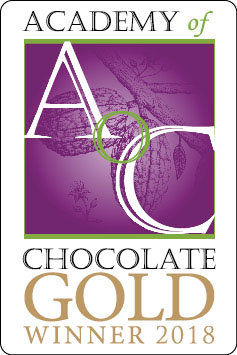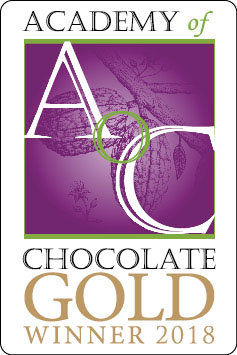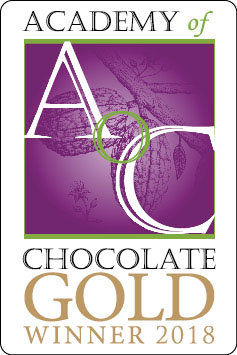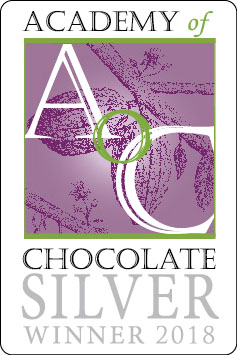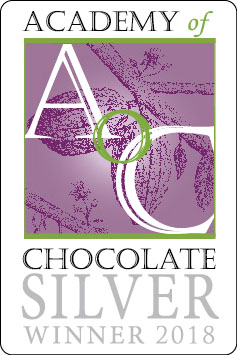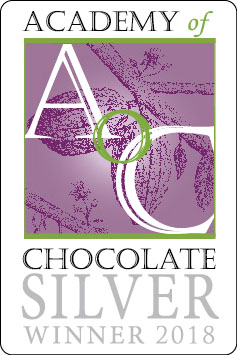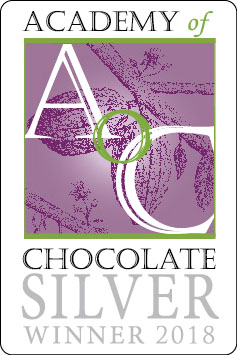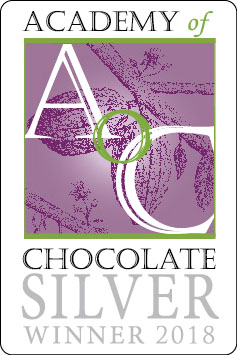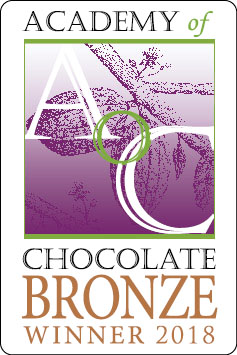 Gold (Plain Truffle) – Guatemala "Rio Dulce" Ganache
Gold  (Plain Truffle) – Honduras "Indio Rojo" Ganache
Gold (Fruit, Floral, Spice or Infusion Ganache) – Yuzu
Silver (Fruit, Floral, Spice or Infusion Ganache) – Raspberry
Silver (Layered) – Caramelised Mango, Chilli & Lime
Silver (Layered) – Earl Grey & Blueberry
Silver (Layered) – Espresso & Bitter Almond
Silver (White) – Strawberry Cheesecake
Bronze (Layered) – Billionaire's Praline
2017
These awards were presented at a ceremony which took place at the Claridges Hotel, London.












Silver (Fruit Ganache) – Passion Fruit
Silver (Salted Caramel) – Salted Caramel
Silver (Other Caramel) – Apple Brandy Caramel
Silver (Other Caramel) – Maple Pecan Caramel
Silver (Nut Based) – Cinnamon Speculoos Praline
Silver (Layered) – Pear & Tonka Praline
Bronze (Layered) – Pumpkin Pie
Bronze (Layered) – Mont Blanc
Bronze (Layered) – Cherry & Pistachio
Bronze (Flavoured Other) – Honeycomb in Milk Chocolate
2016
These awards were presented at a ceremony which took place at the Athenaeum Hotel, London.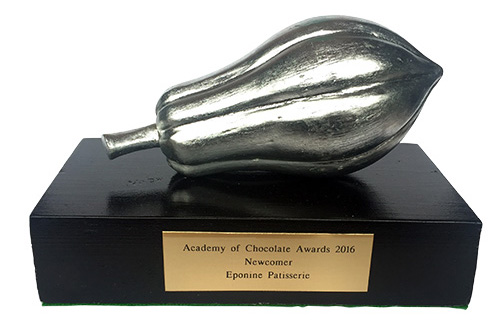 "Rising Star" Award (Best Newcomer) – A Silver Bean award, which was announced at the awards ceremony
Magnificent 16 (Selfridges Chocolate Collection) – Invited to include our "Peanut & Raspberry Praline" in an exclusive collection of 16 filled chocolates showcasing the very best of the Gold award winners
Gold (Layered Chocolates) – Peanut & Raspberry Praline
Gold (Flavoured Drinking Chocolate) – Gianduja Drinking Chocolate
Silver (Alcohol Ganache) – Gin & Tonic Truffles
Silver (Praline) – Crunchy Praline – Milk
Bronze (Drinking Chocolate) – House Blend Drinking Chocolate

---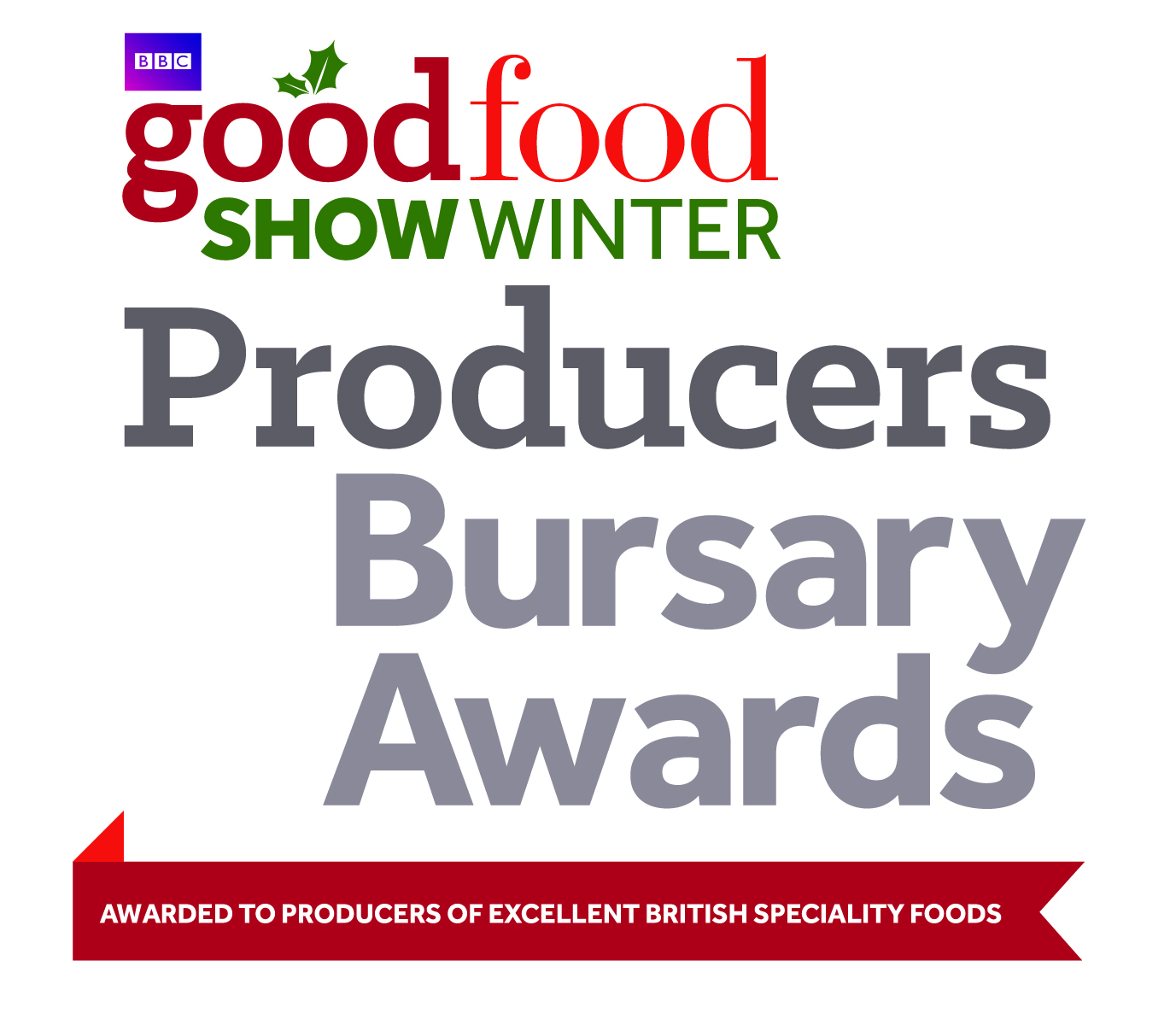 BBC Good Food Producers Bursary Award 2015
We were delighted to have won a BBC Good Food Show Bursary Award to exhibit at the BBC Good Food Show Winter in Birmingham – one of the biggest food and drink shows in the country, and our biggest event to date!
These awards offer a free stand to outstanding new producers of speciality food and drink who would otherwise struggle to exhibit at big shows and events like the BBC Good Food Show. The bursaries are an incredible opportunity for young companies to attend a fantastic show which they otherwise wouldn't be able to consider, and are the Shows' way of rewarding small producers for their passion and dedication.
We were very grateful for this opportunity, and would like to thank everyone involved with the Bursary Awards for their guidance and support.
---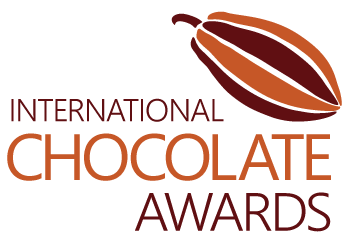 International Chocolate Awards
The International Chocolate Awards is an independent competition recognising excellence in fine chocolate making and in the products made with fine chocolate.
The Awards were founded in 2012 and are run by a group of independent international partners based in the UK, Italy and the USA, with years of experience tasting and evaluating chocolate and running fine chocolate related events.
By making consumers more aware of the hard work and craft that goes into the best fine chocolate products, the International Chocolate Awards helps the fine chocolate industry to grow and develop in established regions as well as new markets. By helping to identify the best chocolate made with the best cacao, they hope to help chocolate makers, chocolatiers and cacao farmers continue to succeed at producing the world's best fine cacao and fine chocolate.
2015
We entered our drinking chocolates into the World Drinking Chocolate Competition, the judging for which took place at the Schokolade Gourmet Festival in Germany.



Gold – Gianduja Drinking Chocolate
Silver – House Blend Drinking Chocolate