Just as we were getting back into full chocolate production mode after the wedding, it was suddenly time for the Academy of Chocolate Awards Evening!
Held at the world famous Claridges hotel, this year's awards ceremony was their largest ever after receiving a record number of entries from all over the world. We were lucky enough to attend the awards in this beautiful and iconic venue, and it was wonderful to see so many familiar faces.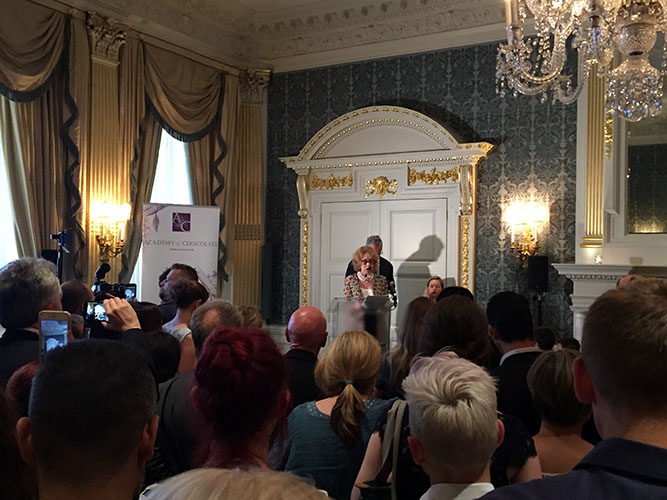 As many reading this will know, we were honoured and shocked to receive the Academy of Chocolate Rising Star award at last year's event. The awards for each entry are announced in the months before, but there are also special awards that are only revealed on the night. This year, the Academy announced their UK Rising Star 2017 was going to Dormouse Chocolates, a bean-to-bar company that are also based in Manchester! We were so happy for Isobel and Karen, and very glad to see their hard work being recognised internationally. Last year, they very kindly took our photo (below right) as we collected the award, and we were delighted to be able to return the favour this year as they brought the Academy of Chocolate Rising Star back to Manchester!
Thanks for the pics and congrats on the awards to @EponinePatiss! 2nd year running the @AcadofChocolate Rising Star has come to Manchester! pic.twitter.com/I7PF7dCDsA

— Dormouse Chocolates (@Dormousechocs) July 21, 2017
After a lot of celebrating, meeting new people and catching up with old friends, we had drank all the champagne, eaten all the canapés, and just about managed to remember to collect our own awards as the evening drew to a close. For the 10 entries we submitted, we were extremely happy to discover that all 10 received awards!
We received 6 Silver Awards for our chocolates: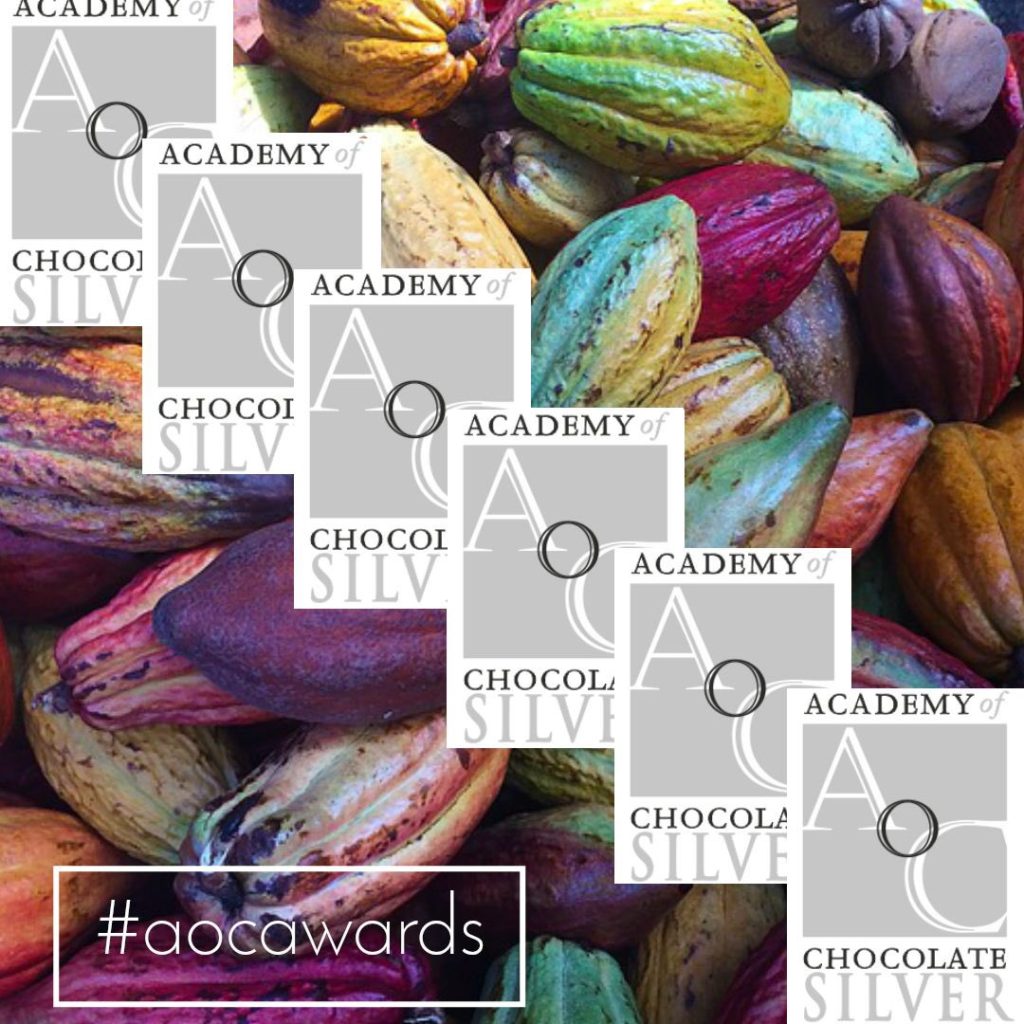 Along with 3 Bronze Awards for chocolates, and one Bronze Award for our Chocolate Covered Honeycomb: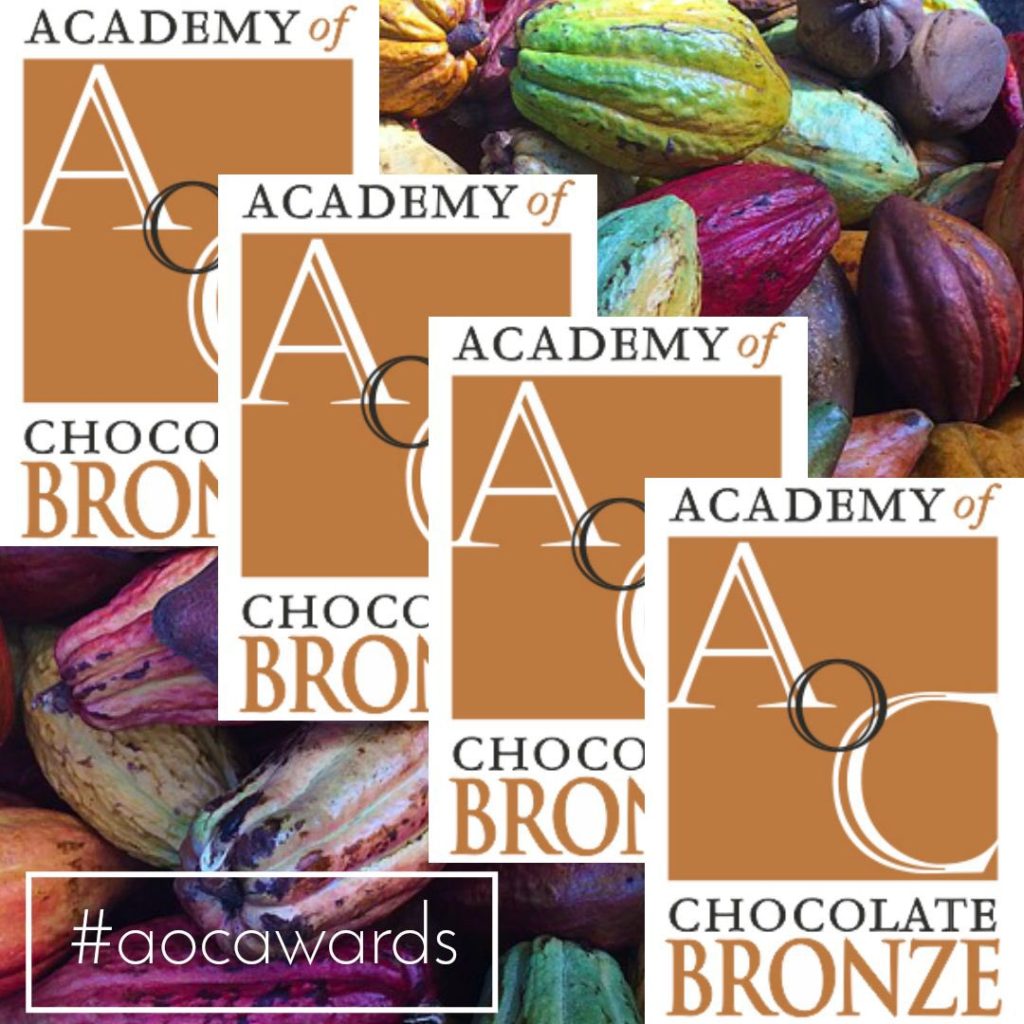 Many of our most recent award winning chocolates are currently available in our Chocolate Selection, along with some new seasonal flavours (fingers crossed for these when we enter them next year!).
It was a wonderful evening and lovely to meet up with so many talented people from the fine chocolate world, including old friends from as far off as Norway, and some new faces from even further afield. Thank you once again to the Academy of Chocolate for organising another wonderful evening, and to everyone for their continued support of fine, handmade chocolate.