This award season just seems to be getting better and better. We are the proud recipients of the 2016 Academy of Chocolate 'Rising Star' Award for Best Newcomer!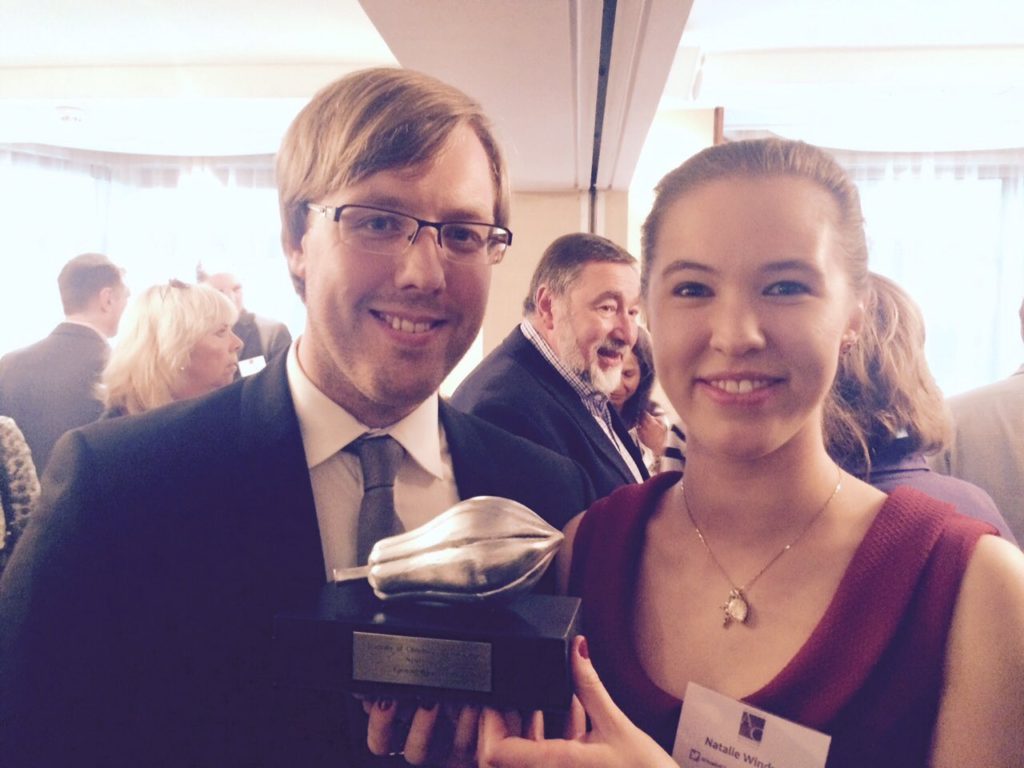 We were very fortunate this July to take a special trip down to London for the presentation evening of the Academy of Chocolate Awards 2016 (read more about our 5 awards for Peanut & Raspberry Praline, Crunchy Praline, Gin & Tonic Truffles, Gianduja Drinking Chocolate, and House Blend Drinking Chocolate in this blog post). Held at the The Athenaeum in central London, this was our first awards ceremony, and a wonderful experience.
It was a bit daunting entering the room as we didn't really know anyone, but were blown away by the warm welcome and how friendly everyone was. After a bit of socialising (and wine and canapes), we proudly accepted our two Gold Awards for our Peanut & Raspberry Praline and Gianduja Drinking Chocolate. The special awards followed, including the "Golden Bean" award for the best bean to bar chocolate, followed by two additional awards. One of these was for the new "Rising Star", which we were shocked to hear was going to us!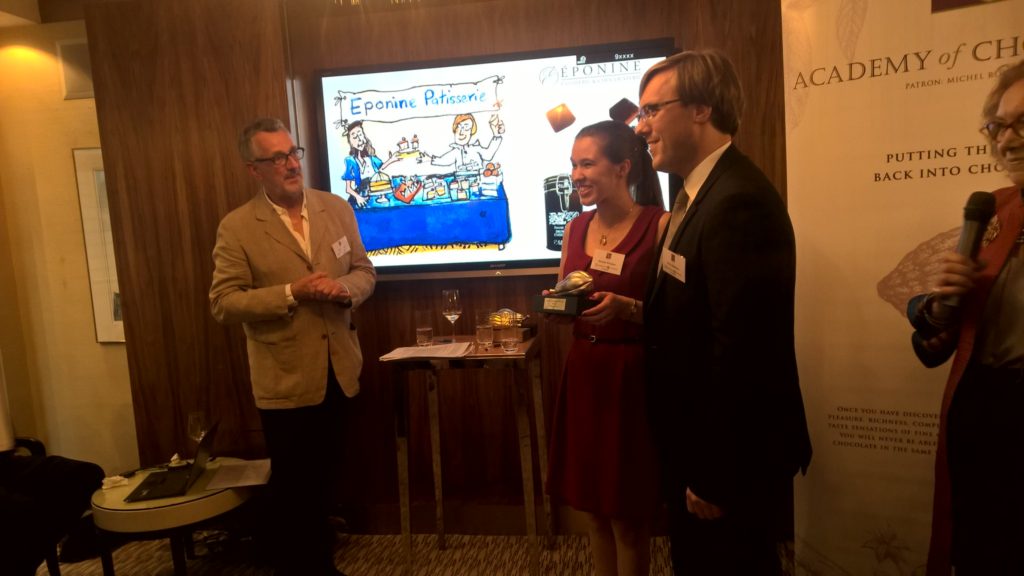 We were in complete shock at being honoured with this award, and did our best deer in the headlights impression as we made our way to the front of the room to receive our trophy.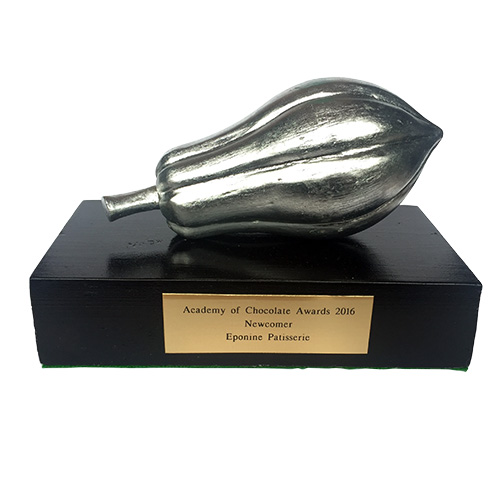 The final announcement was something that we were aware of, but hadn't been able to share with anyone until the night. The top 16 filled chocolates of the year were named as the "Magnificent 16", and our Gold award-winning Peanut & Raspberry praline was included!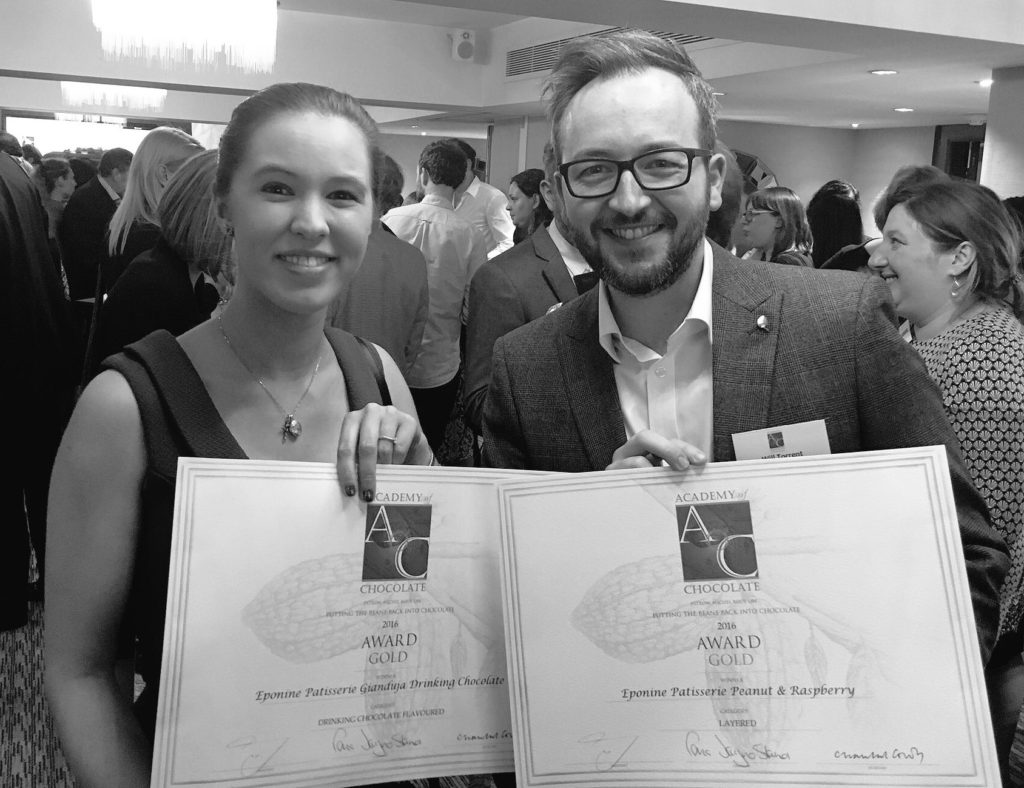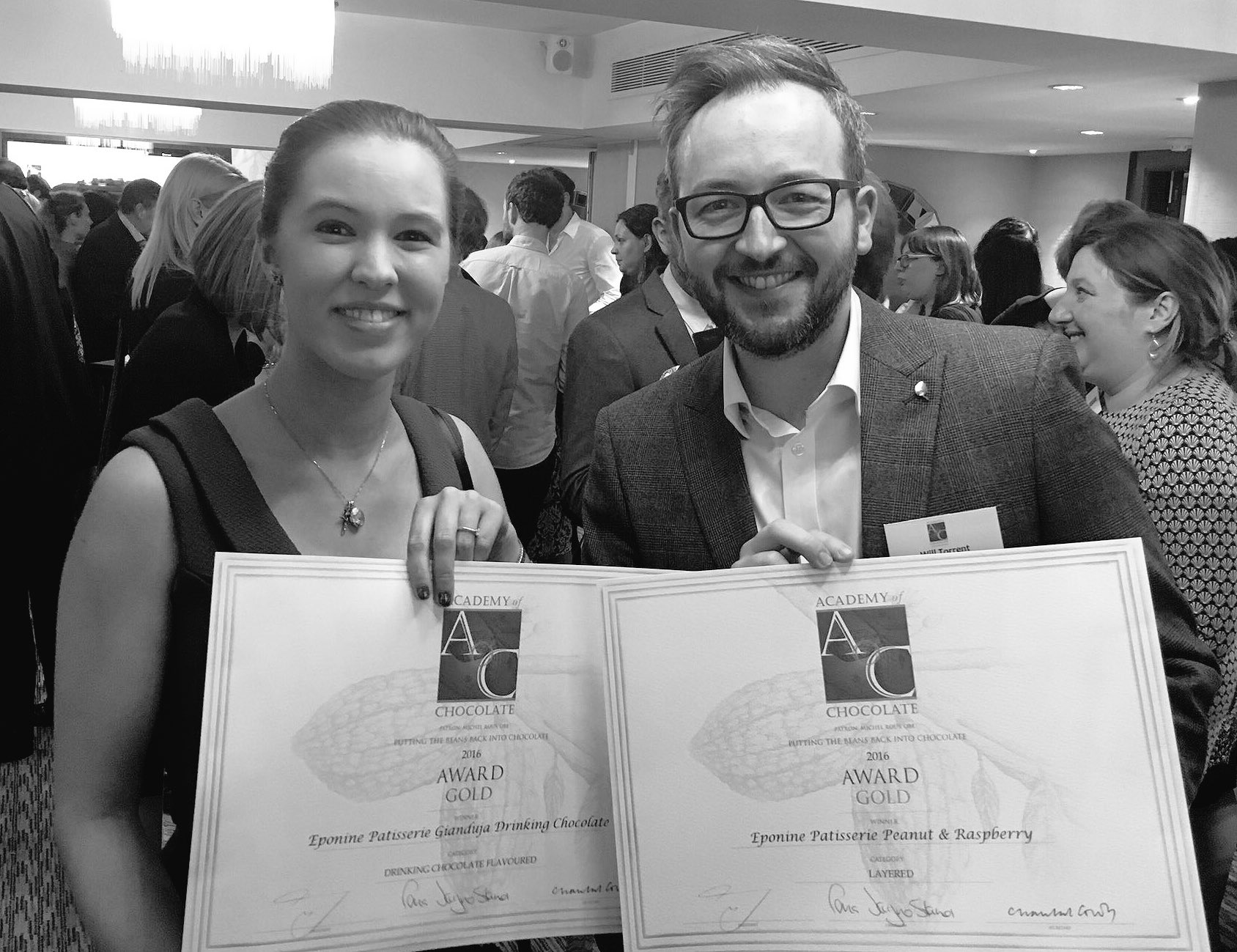 It was wonderful to meet everyone, and to try some of the other award-winning chocolates. After lots of photos and a couple of interviews, we carried on the party in town…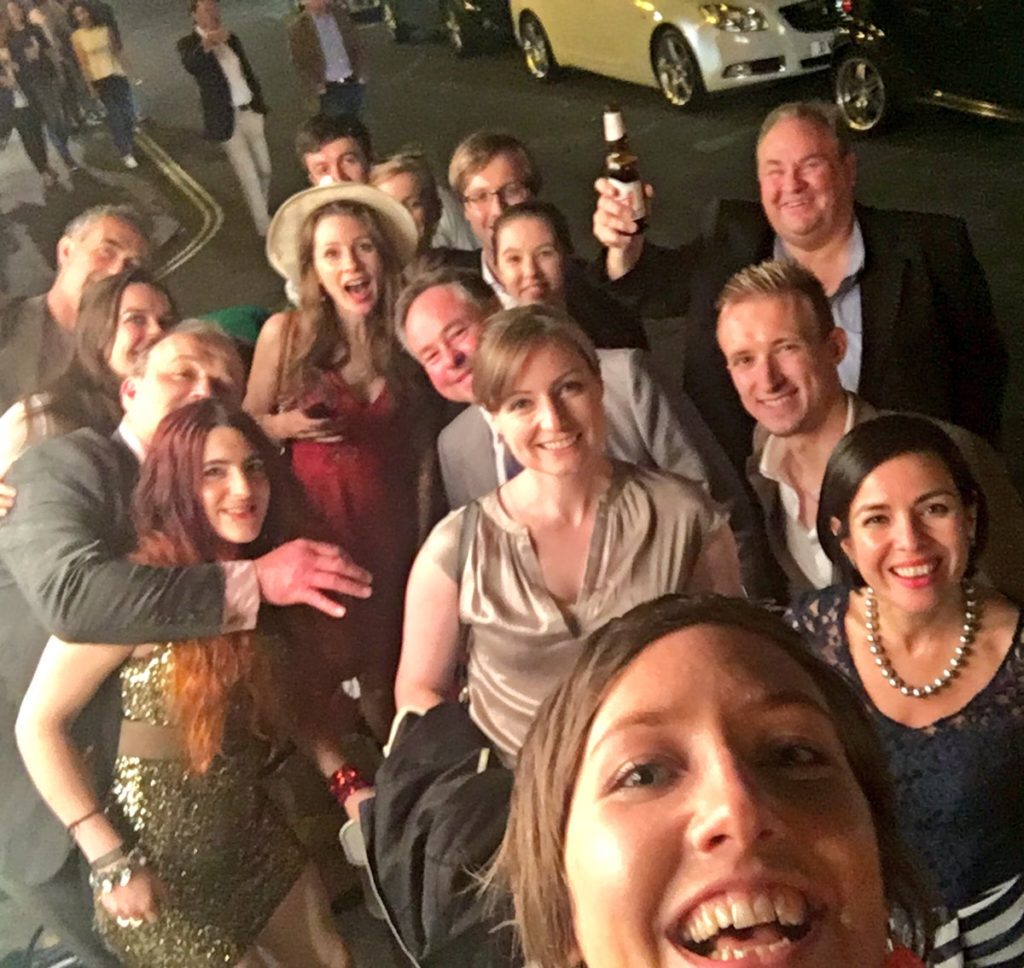 It was a truly magical evening, which we will never forget. All our thanks to the Academy of Chocolate, and everyone we met who made us feel so welcome – we can't wait for next year!