Absolutely delighted to have won two awards at the International Chocolate Awards Drinking Chocolate Competition 2015.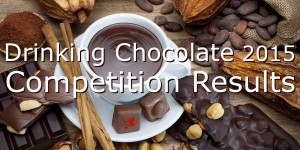 Our House Blend Hot Chocolate picked up a Silver award, and our Gianduja Hot Chocolate won Gold!
This all started when we happened to see a message about a drinking chocolate competition. We had avoided competitions so far, having spent the past year or so constantly tweaking everything that we make – there didn't seem to be much point in entering a product into a competition when it was probably going to get totally reworked in a couple of months! Recently though, we have been ticking off more and more products that we are really happy with, and that have become part of our core range. Hot chocolate was one of these "finished" products (although we still have a couple of different flavours in the works), so seemed the perfect thing to enter into our first competition.
After looking into it further, we soon realised that this particular competition was to be held miles away in Germany! We took great care in packing up our hot chocolate parcel, and sent it on its way on overnight courier. It arrived safely, and we began our long and tense wait to find out the results.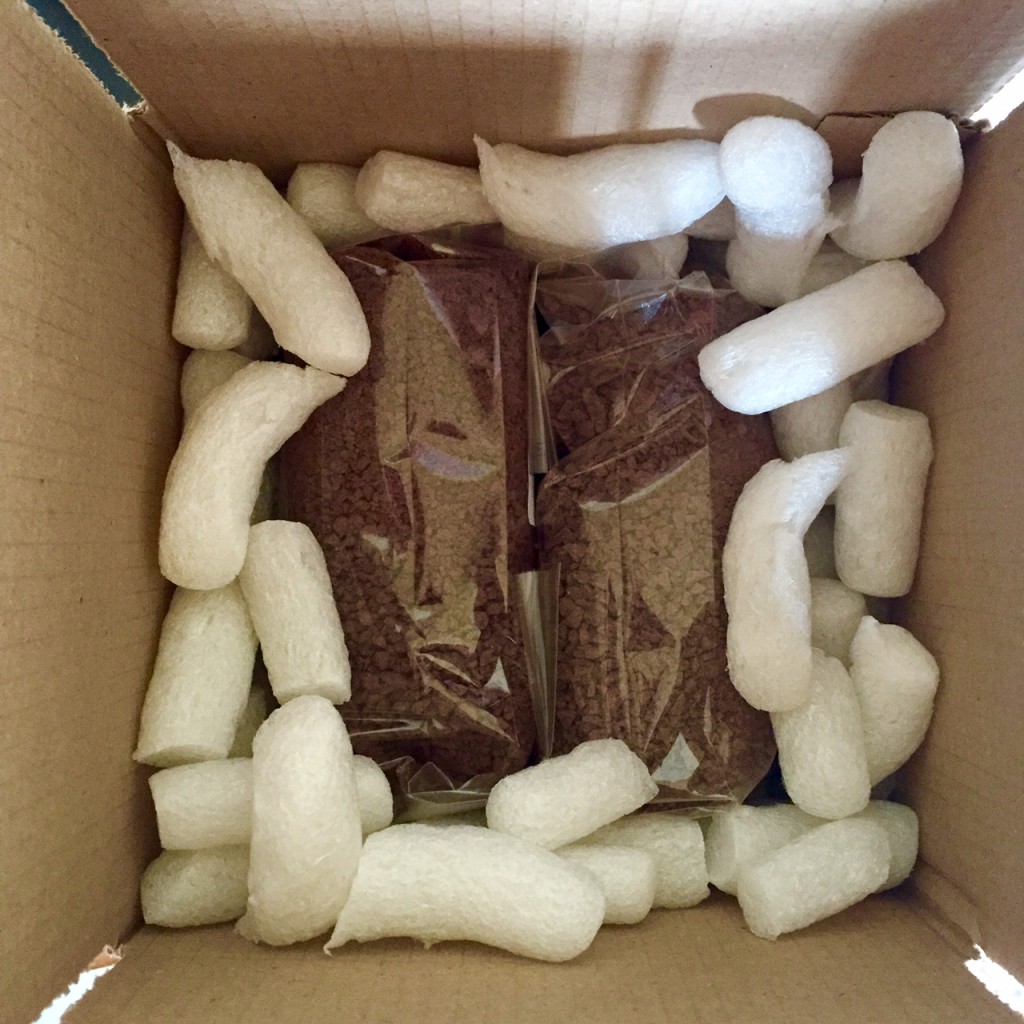 The competition itself was held as part of the Schokolade Gourmet Festival in Hannover, and judged live between 11–13 September 2015. Having never entered a competition like this, we had no idea when or how we should expect to receive the results. Cue a very tense and stressful couple of weeks whilst we were waiting to hear back from both the International Chocolate Awards AND the BBC Good Food Show Bursary Awards. It wasn't until 28th September that an email appeared saying that both of our entries had received an award, and that the results would be officially announced at 3pm on 9th October. It was extremely difficult to not tell anyone the news, although anyone spying through a window may have seen us dancing around like a couple of maniacs……
Fast forward to the 9th October at 1 minute past 3, and there wasn't a sign of any updates on the ICA website……… which is when we realised that we are on British Summer Time, not GMT (oops!). After waiting until the correct time and continuously clicking on the refresh button on every device in the house, the results were out.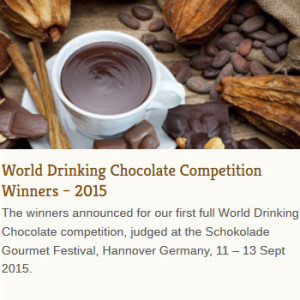 As our first competition, and an international one at that, we were over the moon to receive anything. It was astounding to look down the list of winning competitors and find our names next to "Silver" and then "Gold". Being one of 5 companies awarded a Silver in 'Dark made with milk' was amazing in itself, but to also be awarded the only Gold of the 'Milk' category was absolutely incredible.
Ultimately, any award is fantastic to receive, but to do so well in our first competition meant an awful lot to us. We put so much effort into developing and perfecting everything that we make (you should have seen the number of hot chocolate recipe trials we went through to get to the winning two), and to receive industry recognition for that is a wonderful validation of all that hard work.
Congratulations to all the other winners – check out the International Chocolate Awards and full list of award winners here.