After a long wait, the results have been released for the Academy of Chocolate Awards 2016 – here are ours!

It's beginning to look a lot like Christmas, and our online boutique is full of festive treats and gift ideas.
For a classic Christmas gift, why not give our Christmas Chocolate Collection? There's three box sizes to choose from, all handmade and filled with festive flavours including clementine & clove caramels, Irish cream & nutmeg and cinnamon praline.
Absolutely delighted to have won two awards at the International Chocolate Awards Drinking Chocolate Competition 2015.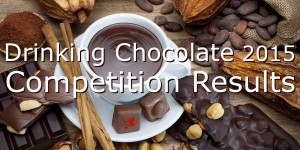 Our House Blend Hot Chocolate picked up a Silver award, and our Gianduja Hot Chocolate won Gold!
Continue reading International Drinking Chocolate Award Winners!