We are delighted to announce that we have won a bursary award to exhibit at one of the biggest food and drink shows in the country, and our biggest event to date! We will be at the BBC Good Food Show Winter in Birmingham from 26-29th November.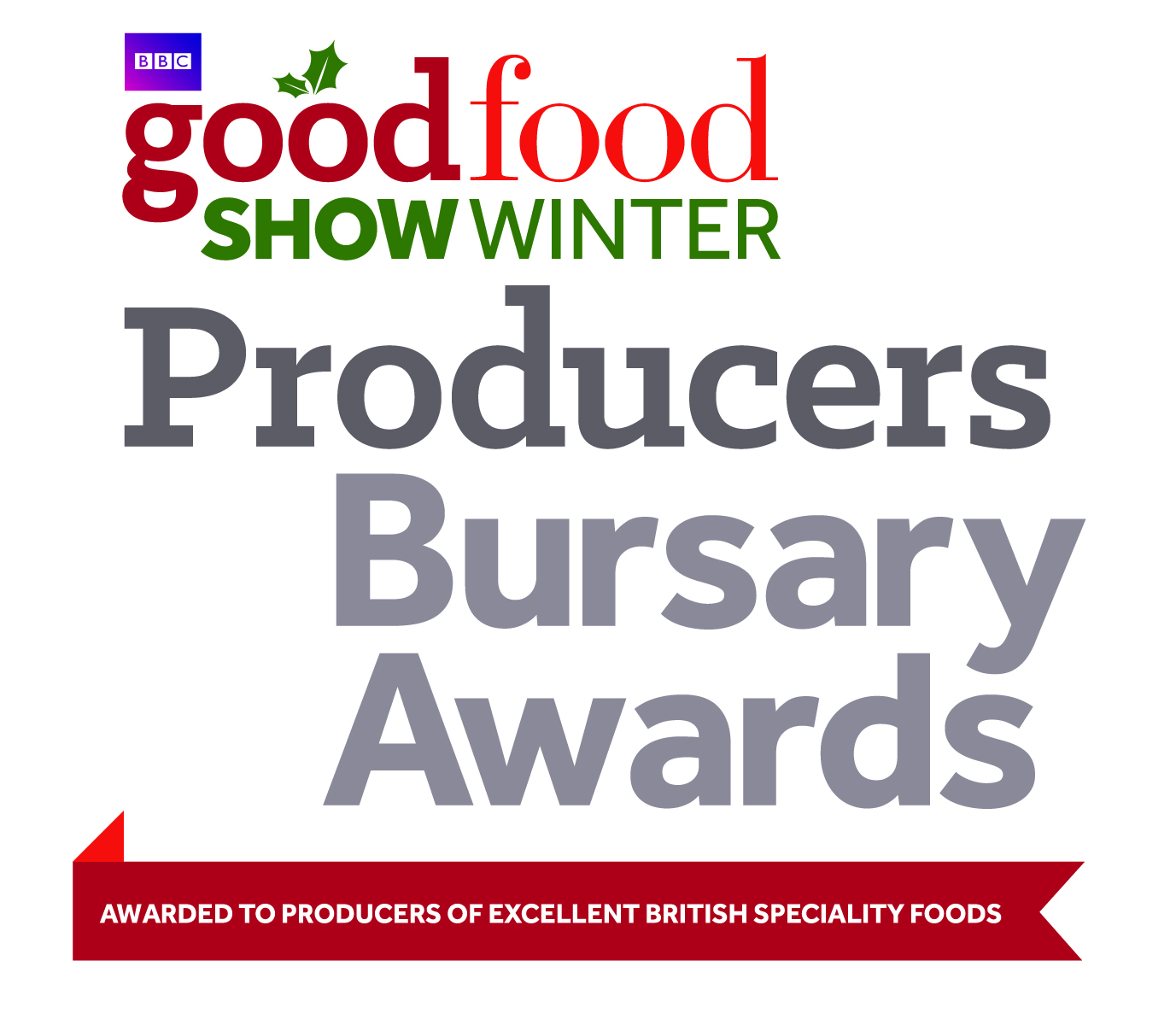 It all started last January when we contacted the lovely Katy Truss (who runs Fabulous Food Finds) about the BBC Good Food Show Bursary Awards.
For people who don't know or hadn't realised, big shows and events can be very expensive to attend, especially for small artisan companies like ourselves. Not only are the stands themselves expensive, but exhibitors also have to consider travel, accommodation, advertising, ingredients, packaging, samples and a myriad of other bits and pieces. The BBC Good Food Show Bursary Awards offer a free stand to exceptional young companies who would otherwise struggle to meet all those costs, and are an incredible opportunity for small artisan producers to attend a fantastic show which they otherwise wouldn't be able to consider.
And so we applied…….
This was our first ever competition, so we were a bit daunted at first. Once we'd filled in the application form and had been asked to send in samples, we then had a bit of a dilemma – what on earth do we send in? After much deliberation, we opted for an assortment of our personal favourites – salted caramels, chocolate coated almonds, an artisan bar, and two flavours of snack bars.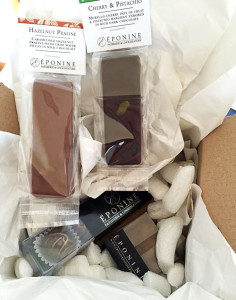 We sent the precious package off and, after a couple of nervous days, were relieved to receive an email confirming that it had arrived safely (phew!).
The tasting session was held at the BBC Good Food Magazine kitchens in London, with a panel of industry experts judging all the entries. After torturing ourselves about the results since the date of the tasting session (we were jumping every time we heard an email alert), we tried to forget about it whilst we were away on holiday. The call actually came through as we were walking along a street in Paris, and Katy broke the news that not only had we won a bursary to exhibit at one of the Good Food Shows, but we had been allocated our first choice and their flagship Birmingham event! We could not have been happier, and decided to celebrate in the only acceptable fashion when you find yourself standing outside one of the best sweet shops in Paris – a hot chocolate accompanied by a lemon and basil tart.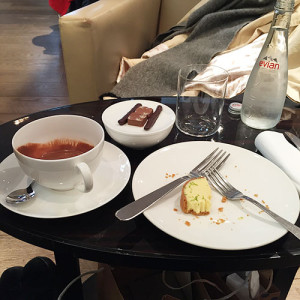 So, now that we've calmed down a little, we've already started planning what products to bring with us, along with getting to know the other amazing winning producers.
We're very grateful for this opportunity, and hope that you will be able to come and see the show. It's being held at the Birmingham NEC from Thursday 26th November to Sunday 29th November, and we will be exhibiting a selection of our usual products along with our full Christmas range.
Also be sure to take a look at the other bursary winners attending the Birmingham show :-
Spice Kitchen – Spices and spice blends
Beri Da – Aronia Berry products
Ogilvy Spirits – Scottish potato vodka
Tipple Tails – Fruitcakes
Sedgwicks – Artisan charcuterie