It's been a really lovely week at chocolate HQ!
The week started off with a bespoke macaron order for a wedding dessert table. We'd matched the shell colours and fillings to the theme, filling pale dusky pink ones with raspberry compote and white chocolate and the sea green shells with white chocolate flavoured with fresh lime and toasted coconut. It was really lovely to be sent a photo of how they looked as part of the beautiful display, and we really hope everyone enjoyed demolishing it!
We also spent quite a bit of time this week with our product development hats on. After the successful official launch of our gourmet snack bars in Whitmore and White a few weeks ago, we had been thinking of all sorts of possibilities for new flavours…….so we made a few!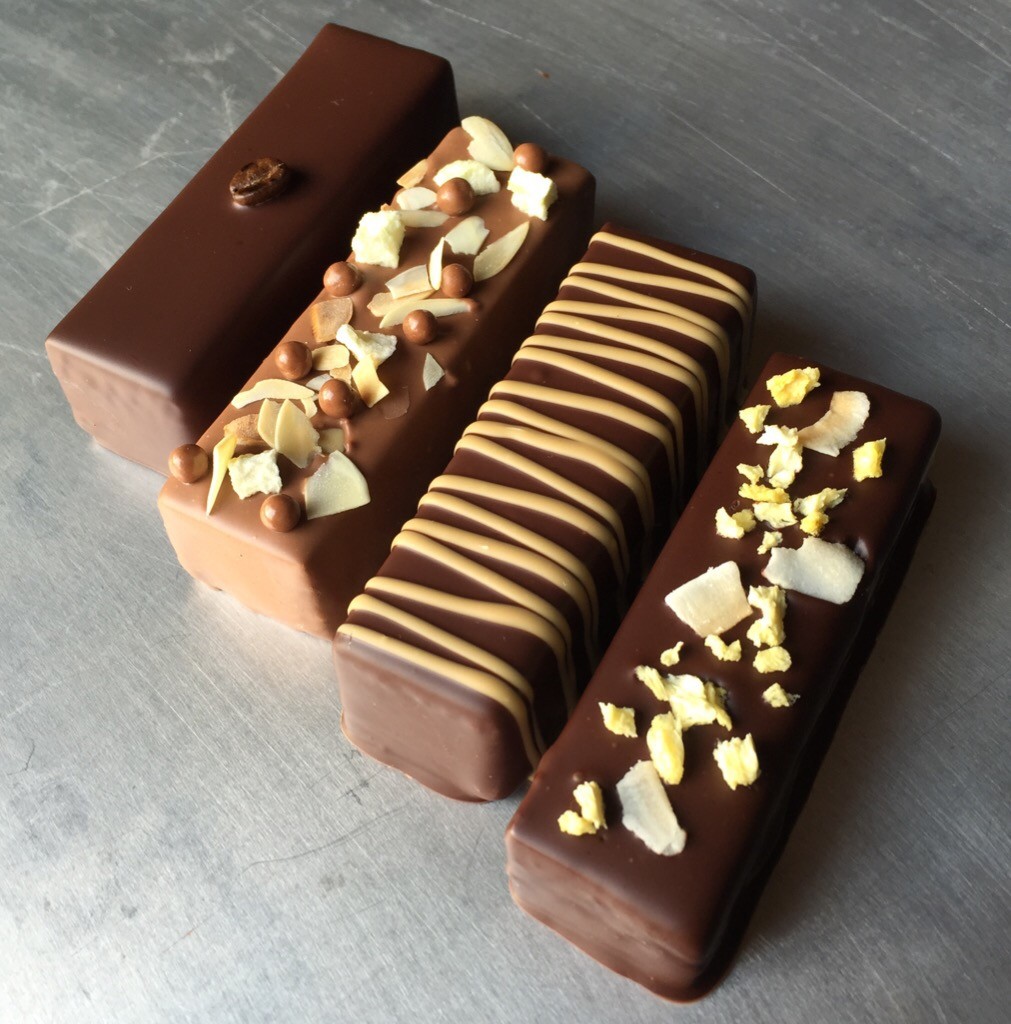 You can find these extra special snack bars next weekend at West Kirby Farmers' Market sporting their brand new toppers. Unfortunately, they're not yet available in our online shop but will be as soon as the "photographer" has a few minutes to spare.
And speaking of markets, this weekend saw the second Heswall Farmers' Market. As with all new events, it is steadily growing in footfall and will continue to with the support of the Heswall and District Business Association. We met some familiar faces and some lovely new customers, one of whom was extremely happy to find out that many of our products are dairy free (she even sent us a message to say how lovely the Ginger & Cocoa Nib Bar and Chocolate Creams were).