A big thank you to the Academy of Chocolate for hosting another spectacular evening to celebrate the 2018 awards.
The party was held at Claridges Hotel in London, and with the awards now attracting entries from all over the world, it was an opportunity to catch up with chocolatiers from the UK and abroad. It's also a great chance to try some of the newly awarded chocolates. Unfortunately, the awards fell on the UK's hottest couple of days in the past 40 years, so chocolate supplies were slightly limited as most people (including us) didn't want to risk presenting chocolate puddles.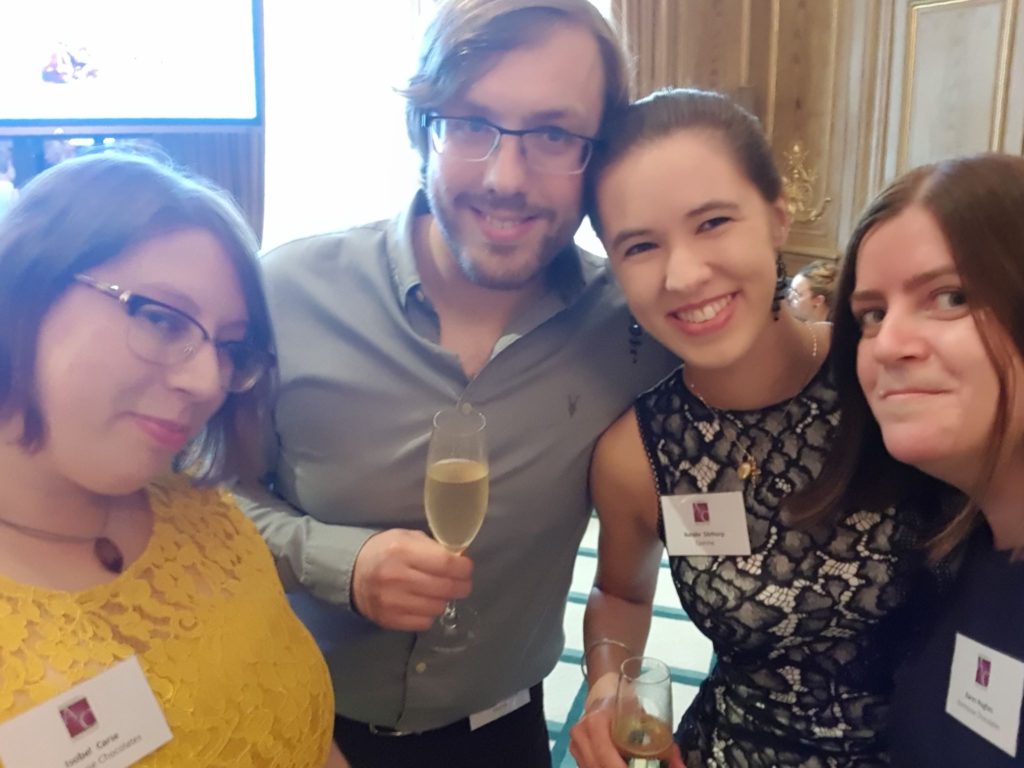 We were delighted to be receiving 9 new awards for our filled chocolates, alongside many other winners celebrating. And here's a list of our newly awarded chocolates:
Gold (Plain Truffle) – Guatemala "Rio Dulce" Ganache
Gold (Plain Truffle) – Honduras "Indio Rojo" Ganache
Gold (Fruit, Floral, Spice or Infusion Ganache) – Yuzu
Silver (Fruit, Floral, Spice or Infusion Ganache) – Raspberry
Silver (Layered) – Caramelised Mango, Chilli & Lime
Silver (Layered) – Earl Grey & Blueberry
Silver (Layered) – Espresso & Bitter Almond
Silver (White) – Strawberry Cheesecake
Bronze (Layered) – Billionaire's Praline
To see a full list of all the award winners, please visit the Academy of Chocolate Website.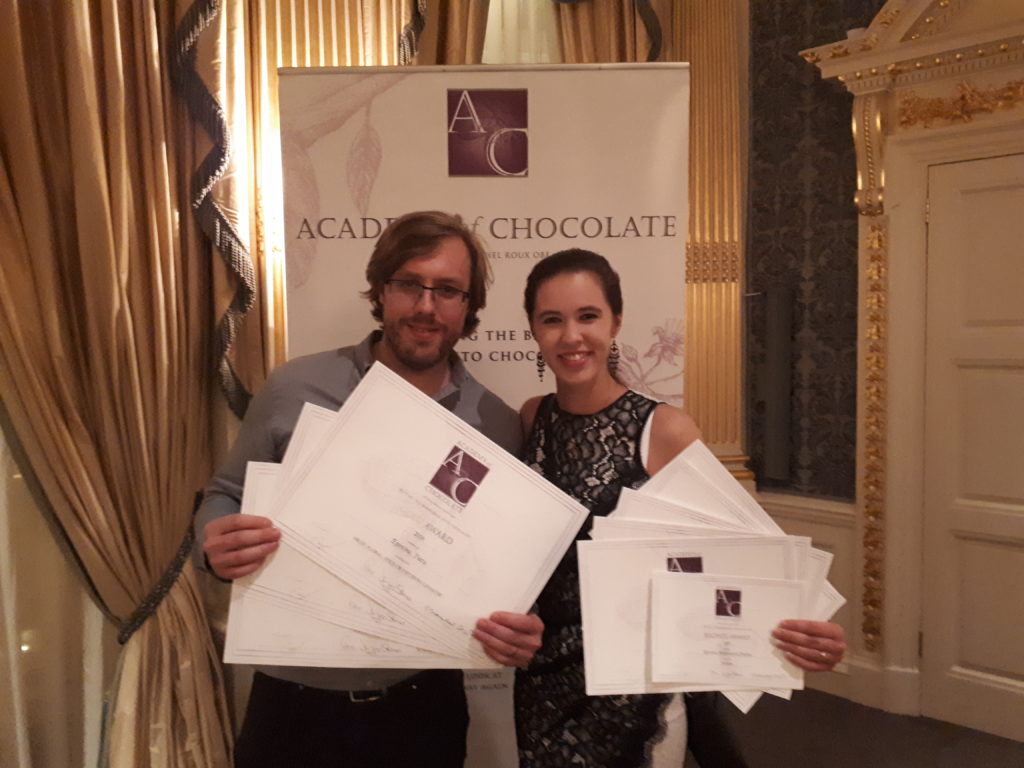 You'll find these award winning bonbons in our chocolate selection boxes, alongside our other award winners and newest creations.
---
Subscribe to the Éponine Newsletter by clicking the button below and be the first to hear about special offers, along with new products, promotions and exclusive competitions throughout the year. Clicking on the button will open a new window or tab to take you to our signup form.