After the popularity of our gin and tonic chocolate that was released back in 2016, we listened to our customers' requests and began developing a set of gin-based chocolates. This new collection brings together four of the very best Great British gins in four unique recipes, drawing inspiration from classic cocktails and our favourite serves.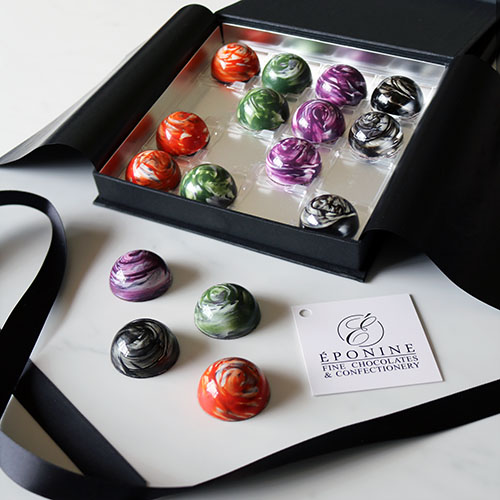 The popularity of gin has seen a huge surge in recent years, and with many of the most popular botanicals working well with chocolate, it's no surprise that gin chocolates have also become very popular. This "ginaissance" as it has become known, all began in 2009 when Sipsmith distillery won a 2 year legal battle with HMRC to allow gin distillation by micro-producers, when previously it had been restricted to industrial production. This resulted in an explosion in the number of high-quality, artisanal gins hitting the market as craft distillers popped up all over the UK. With each distillery using their own unique methods and botanical blends to set themselves apart, there has never been such a huge variety of styles available for chocolatiers to play with. Of course, this meant taste testing a lot of different gins (a LOT of them) in our quest to find the perfect combinations for our recipes.
The gin collection brings together four of our favourite artisanal British gins, crafted into four unique gin chocolates:
Gin & Tonic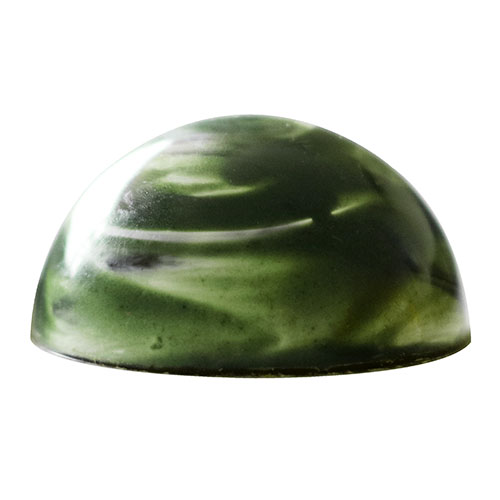 White chocolate ganache of Williams Chase GB Extra Dry Gin and craft tonic syrup made from natural infusion of cinchona bark. Hand decorated in swirls of the familiar gin bottle green, this is the the gin chocolate that started it all, and cemented its place in our collection after receiving a Silver Medal from the Academy of Chocolate in 2016.
Portobello Road Gin & Grapefruit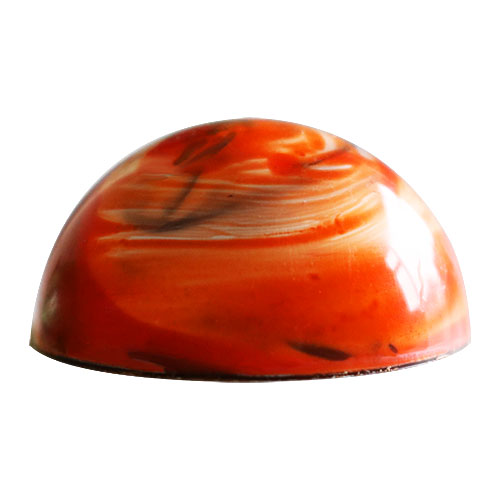 This chocolate is inspired by the suggested serve of Portobello Road No. 171. – a delicious, citrusy gin which pairs perfectly with grapefruit. We've crafted this exceptional gin into a white chocolate ganache, and paired it with a grapefruit compote made from whole fresh grapefruits, for a burst of zesty citrus flavour.
Sloe Gin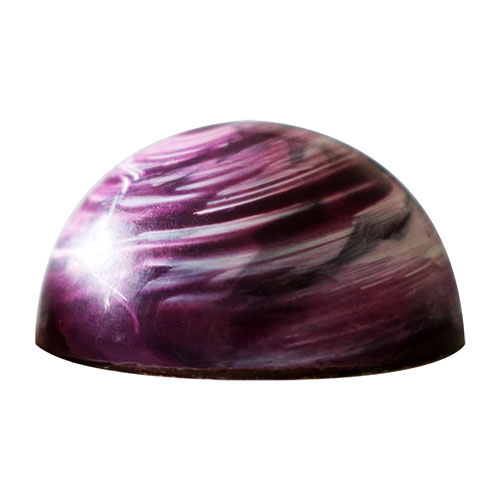 The delicious dark fruit flavour of sloe berries pairs wonderfully with the bright, fruity notes of the single origin Madagascan dark chocolate used in the ganache. We've chosen Ableforth's Bathtub Sloe Gin for its incredibly intense flavour, owing to nearly half a pound of sloe berries that go into flavouring each bottle. The purple shell is reminiscent of the dark berry flavour in this rich, fruity bonbon.
Martini Ganache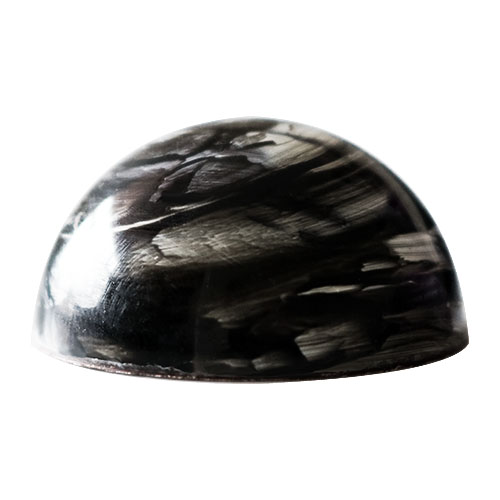 Impeccably dressed in a tuxedo of black and white swirls in homage to the world's most famous Martini sipping spy. We like our Martini stirred, not shaken, and always with gin! The Sipsmith VJOP (Very Junipery Over Proof) gin we've used in this bonbon captures the strength of this legendary cocktail, with a splash of Noilly Prat rounding out the flavour with the herbal and floral notes of classic dry vermouth.
The gin collection is available now in our online shop, and makes the perfect gift for any gin loving chocoholic.
---
Subscribe to the Éponine Newsletter by clicking the button below and be the first to hear about special offers, along with new products, promotions and exclusive competitions throughout the year. Clicking on the button will open a new window or tab to take you to our signup form.