It's that time of year again – the country's in the middle of a heatwave as we head down to London to attend the Academy of Chocolate Awards evening.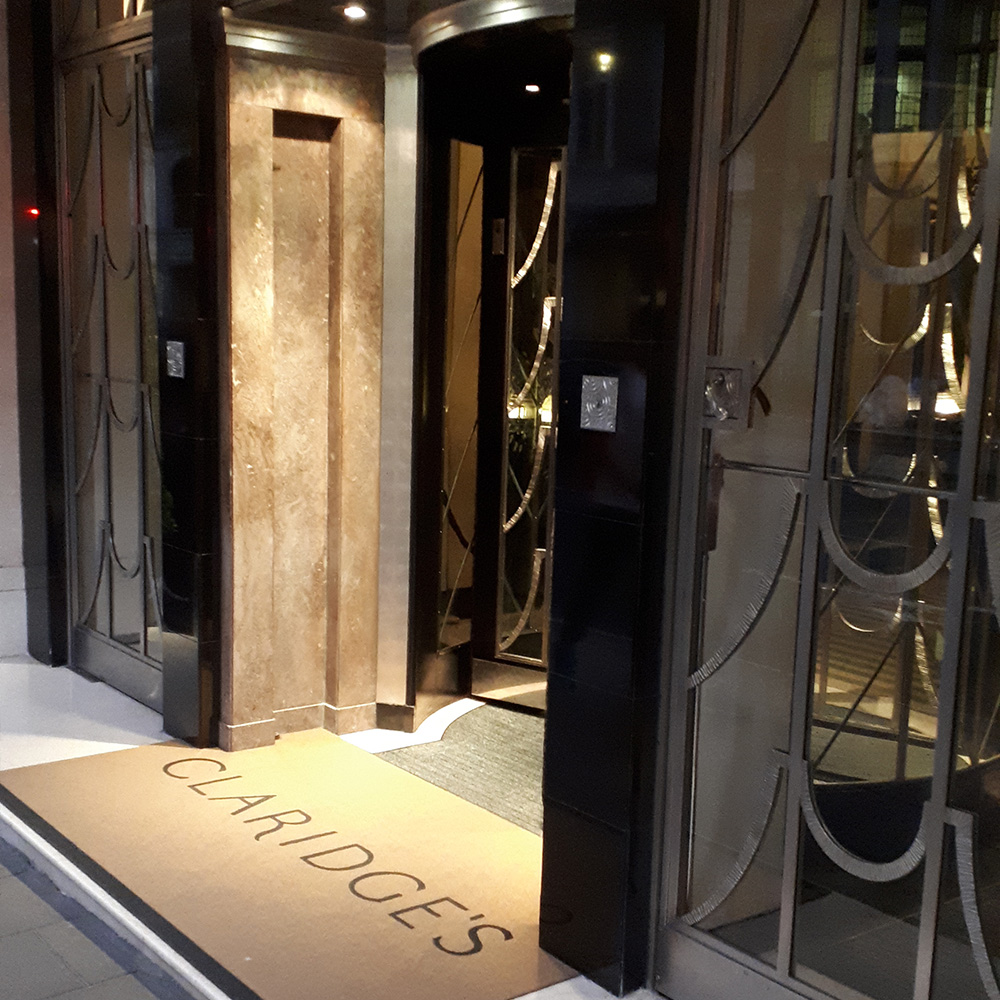 We joined a whole host of British and international chocolatiers, all gathered together to receive their awards during a glittering ceremony at Claridge's Hotel. The competition continues to attract an ever growing international interest, this year receiving 1600 entries from 46 countries, the highest in its 14 year history.
Entries were sent in early February, with a nervous wait and a lot of social media stalking to see if we could spot our chocolates on judges' plates. The filled chocolates were judged within the first week, so it was a tense wait for the next few months before the awards results were released.
We were very pleased to find that all 12 of our entries had been recognised. This year's entries were mainly from our Vegan and Gin collections, so it was wonderful to see them perform so well.
All entries are judged blind, and we did not specify that any of our entries were vegan, so as not to influence the judges' opinions. This means that they were judged alongside and to the same criteria as traditional truffles, and were found to be just as good – a fantastic result for our Vegan Collection.
Other entries included a new craft chocolate truffle made with Indian single-estate chocolate made by fellow Mancunians, Dormouse Chocolate, and our popular Mince Pie truffle, both of which received Silver Awards.
This year our chocolates received the following accolades:
Silver (Individual Truffle) – India "Anamalai Estate" Ganache
Silver (Individual Nut-based) – Coriander Popping Praline
Silver (Layered) – Mince Pie
Bronze (Fruit, Floral, Spice or Infusion Ganache) – Banana & Gold Rum
Bronze (Fruit, Floral, Spice or Infusion Ganache) – Coconut
Bronze (Layered) – Coffee & Cardamom
Bronze (Layered) – Juniper & Blackcurrant
Commended (Alcohol Flavoured Ganache) – Martini
Commended (Alcohol Flavoured Ganache) – Sloe Gin
Commended (Fruit, Floral, Spice or Infusion Ganache) – Passion Fruit
Commended (Fruit, Floral, Spice or Infusion Ganache) – Tahitian Vanilla
Commended (Layered) – Gin & Grapefruit
You can find all the above chocolates throughout our various chocolate collections, or for a bit of everything, why not try our Chocolate Selection Box?
To see more from the awards party and other award winning chocolatiers on social media, search #aocawards . You can also find a full list of award winners on the Academy of Chocolate website.
---
Subscribe to the Éponine Newsletter by clicking the button below and be the first to hear about events like this, along with special offers, promotions and exclusive competitions throughout the year. Clicking on the button will open a new window or tab to take you to our signup form.