We're bringing caramels back!
Salted Butter Caramels are Back!
They're the must-have sweet of the moment – French style salted butter caramels that are soft, rich and oh so good. They've been missing from our menu for nearly 2 years, but now they're back and better than ever.
Our classic Salted Butter Caramels (or 'caramel au beurre salé' to give them their traditional French name) are handmade in small batches with slowly caramelised sugar, Tahitian vanilla pods and the finest Normandy butter for a melt in the mouth texture.
Fans of fruity flavours can also enjoy our new Mango & Passion Fruit Caramels. Made with plenty of tangy passion fruit juice, balanced by sweet mango puree and rich Normandy butter, they are a real taste of summer.
Finishing off our new confectionery lineup are our Dark Chocolate Mendiants, bite size pieces of dark chocolate topped with a selection of slow roasted nuts, dried and candied fruit. These moreish snacks are a perfect chocolate treat for when you're out and about. A must for fans of fruit and nut chocolate, they are also vegan friendly!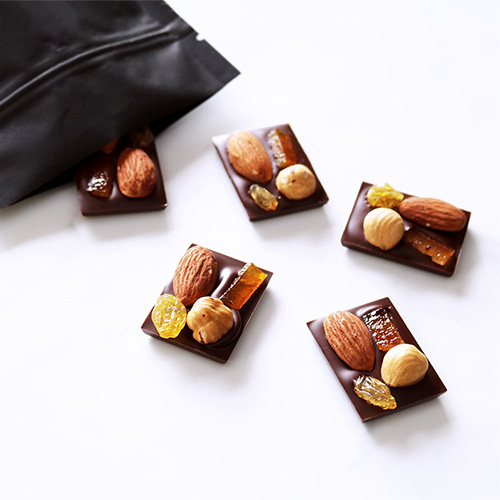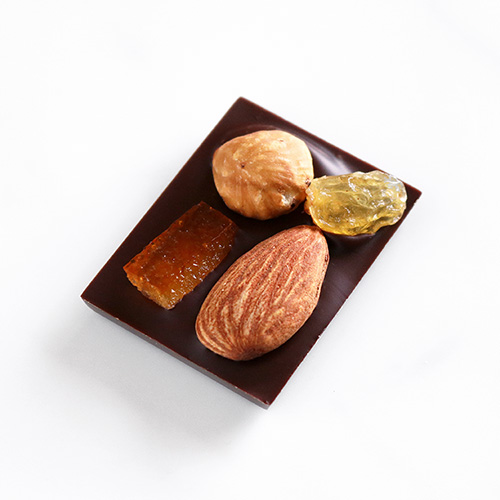 Look out for more confectionery flavours appearing soon!
---
Subscribe to the Éponine Newsletter by clicking the button below and be the first to hear about new products like this, along with special offers, promotions and exclusive competitions throughout the year. Clicking on the button will open a new window or tab to take you to our signup form.