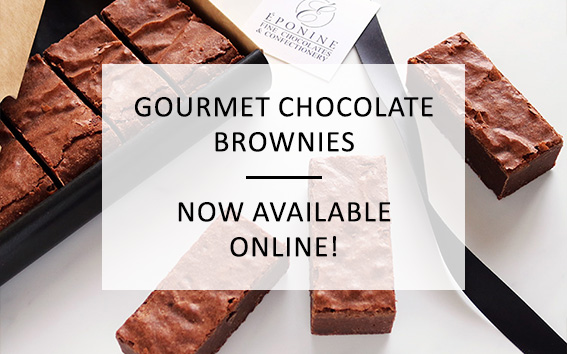 We've been doing a lot of events with our chocolate brownies and blondies over the past year, and customers often asked if they could buy brownies online afterwards.  You asked for them, and now our gourmet chocolate brownies are available in the online shop.
Made with the finest 70% Valrhona dark chocolate, they are super rich and dense with a perfect paper-thin crust. Enjoy them straight from the box, or warmed and gooey with a scoop of ice cream as a super-easy, super-indulgent dessert.
Choose from our Classic Chocolate Brownies, or Salted Caramel Brownies – the same classic brownie feathered with our award winning sea salt caramel.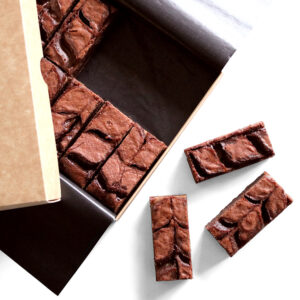 Keep them to yourself, or send them as a gift anywhere in the UK. Our stylish gift box is sure to impress, and keeps your brownies safe and fresh in the post. Who doesn't want to receive a box of delicious, gourmet brownies through their door?
Visit our online shop to buy gourmet brownies online, and browse our full range of luxury chocolate gift ideas.
---
Subscribe to the Éponine Newsletter by clicking the button below and be the first to hear about special offers, along with new products, promotions and exclusive competitions throughout the year. Clicking on the button will open a new window or tab to take you to our signup form.