It was nice to be back at Altrincham Market for the first time since the awful fire in Market House, and great to see that it is back on its feet and busy as ever!
With the market falling just before Mother's Day, last minute gifts seemed to be the order of the day, with some seriously covert purchases going on whilst Mum wasn't looking. We hope that everyone enjoyed their Mother's Day chocolate gifts, and if you've run out already you can find us at Altrincham again this coming weekend, so pop down and stock up!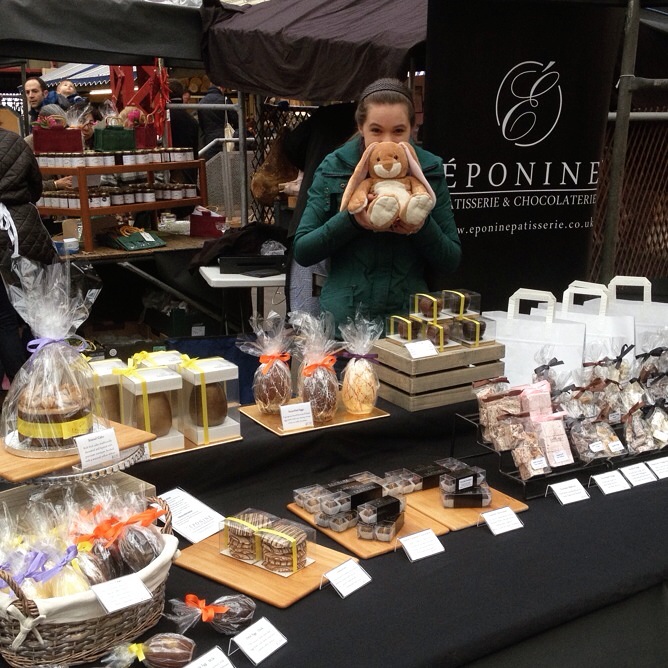 Our salted caramel chocolate and classic fondant selection boxes went down so well that they're staying on as a permanent item for now. Dark chocolate salted caramels proved particularly popular and sold out by the end of the day, so we've made more and will have them this weekend in boxes of 3 or 6.
With Mother's Day down, we are firmly in the runup to Easter, and this weekend will be our last visit to Altrincham before Easter Sunday. There'll be eggs of all sizes, from our salted caramel chocolate filled Golden Egg and Cracked Eggs, to our hand-decorated Scrambled Eggs and ever popular chocolate filled Petit Eggs.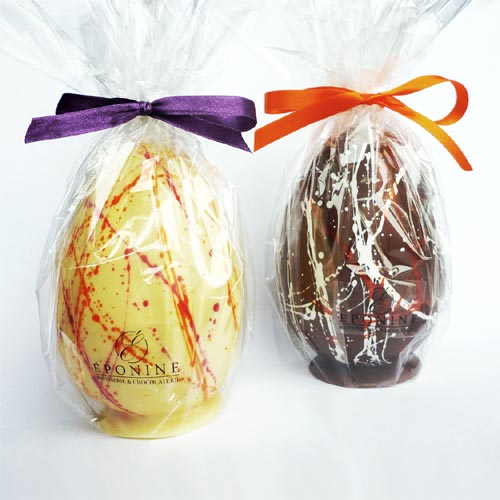 Our Easter mascot will also be making an appearance. I'm pretty sure BunBun received more attention from customers than the chocolates!