Since our New Year's blog post, we've had quite a few emails asking about the chocolate heart box we had pictured. We have made edible chocolate boxes before, usually around Valentine's Day, for customers who want to put a message or small gift inside the box itself (we've even had a couple of engagement rings go into them!). However, this is the first time we've done one on this scale, so thought we would do another post giving a bit more detail about what was a very fun little project.
This was a special project commisioned by a customer as a Christmas present. The customer's girlfriend had seen a magazine article featuring truffle boxes made entirely of chocolate, and dropped a few not-so-subtle hints that such a gift wouldn't go unappreciated.
The brief was for a large, heart-shaped chocolate box made entirely out of chocolate and filled with chocolate truffles, with a few personal touches to make it extra special.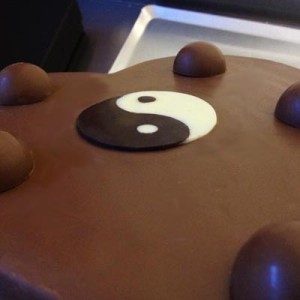 We spoke to the customer about the various options and he selected our creamy house milk chocolate for the box, and a completely bespoke truffle for inside. The truffles were made to look like a heart-shaped version of his girlfriend's favourite chocolates, with a filling of tangy lemon ganache flavoured entirely with fresh lemon and smooth white chocolate. After finishing with dark chocolate stripes, these were carefully arranged inside the box.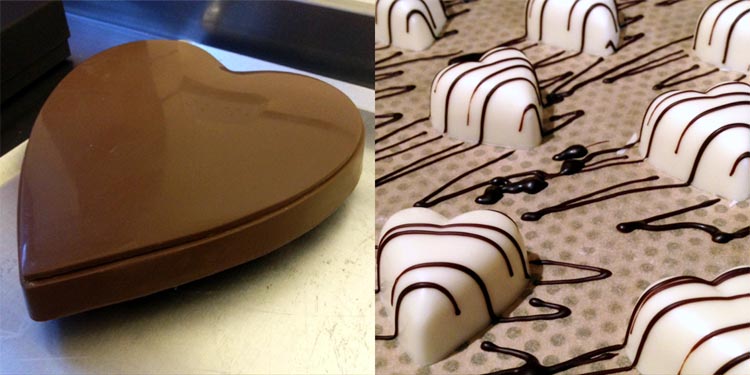 To finish the gift, the box was wrapped in a protective layer of cellophane and presented in a rigid black gift box lined with raffia and black velvet. The chocolate box was presented alongside a bar of our house milk chocolate inscribed with a personal message to the recipient.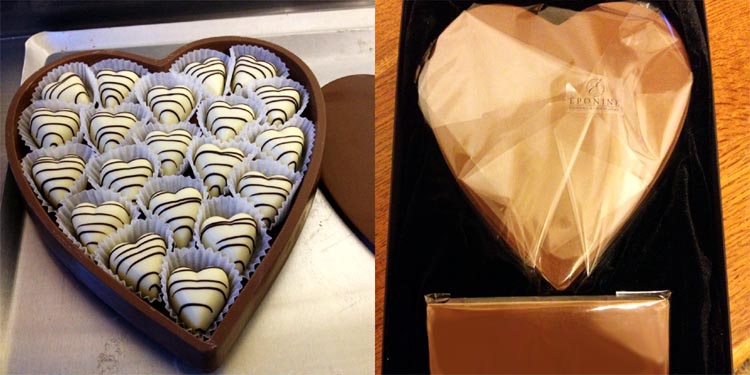 We truly hope that the customer's girlfriend enjoyed her present, and could see the amount of thought that her partner had put into it for her. If you would like to commission your own edible chocolate box, we offer several sizes and designs which can be filled with bespoke truffles, or any item from our chocolate and confectionery ranges. We can also enclose personal messages and/or small gifts such as jewellery inside a chocolate heart for an extra special gift. If you would like to know more, please contact us to discuss your ideas.