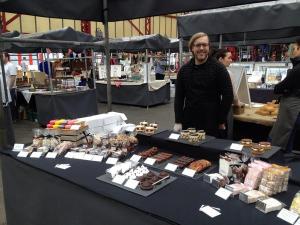 Thank you once again to everyone who braved the weather to visit us this past weekend at Altrincham Market. Sadly, we won't be there this weekend, but will return on 1st & 2nd November to see those of you able to venture out after the previous night's Hallowe'en celebrations.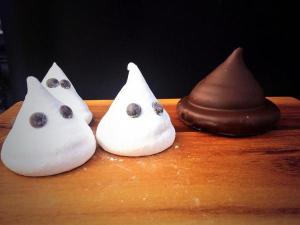 Our little ghosts will be making a spooktacular (sorry!) return to West Kirby Farmers' Market this Saturday. You may remember them from last year, but we will also have our new witches hats made from a fluffy marshmallow on a home made spiced biscuit brim, all coated in luxury dark chocolate.
Both our ghosts and witches hats are perfect for Halloween parties and scaring away marauding trick or treaters! The ghosts sold out rather quickly last year, but you can always order them and any of our other items in advance for collection from West Kirby market.
Get in touch via email or phone to place an order.