West Kirby Farmers' Market took a spooky turn this past Saturday! As you can see from the snaps below, we went a little mad with the Hallowe'en theme……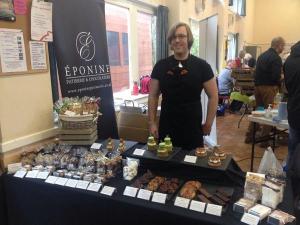 Our bat mascot was very much admired by the market goers, so much so he had to take refuge in an apron!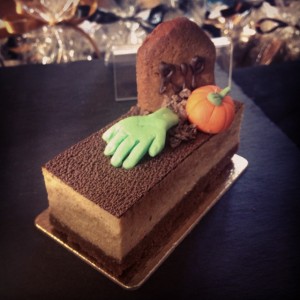 The patisserie was also out in fancy dress, with a new seasonal spiced pumpkin & ginger cheesecake, complete with spiced biscuit, zombie hand and miniature pumpkin.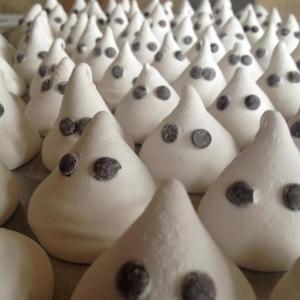 Our marshmallow ghosts amassed an army, marched on the market, and rapidly disappeared, proving just as popular as last year! The new witches hats & spicy bonfire caramels were also very popular, so much so we will be keeping bonfire caramels on to warm you up throughout the Winter season.
Unfortunately, we won't be able to make it to next month's market in West Kirby, but you can still order any of our confectionery for pick-up or local delivery (in the Greasby area) on the weekend of 22nd November.
We are back over to Manchester this coming weekend for two days at Altrincham Market on the 1st and 2nd November. Hopefully we'll see you there!