Thank you to everyone who braved the weather for West Kirby Farmers' Market last weekend – we really hope everyone enjoyed their chocolates and sweets, and we'll see you all next month (Saturday 23rd May, 9-1)!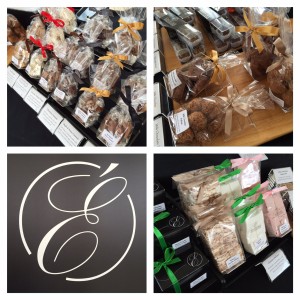 This weekend is another double one for us, with Frodsham Independent Market on Saturday and Wallasey Food Fair on Sunday.
It will be the second Frodsham event, with more of a focus on Home and Garden this time (see the event page here). There'll be a lot of the same stalls as last time, with the addition of plants, furniture and home and garden accessories. We'll be bringing our unique range of chocolates and confections, including a selection of loose and boxed chocolate truffles for the first time in what seems like forever!
We will then move from Cheshire to the Wirral for our first Wallasey Food Fair. Being just around the corner from where we started our business, we've wanted to join for some time and will finally be there on Sunday 3rd May. This market has really grown in popularity from its start last year, and hosts many regular, local producers each month. It's open 10am to 2pm, so if you missed us at West Kirby (or already need a refill), pop down and say hello.