Our festival season came to an end (at least the ones we had booked for the Summer have all been and gone), and we could really use a holiday…. which is why we went straight into a week of product testing, markets, client visits and tastings. The world of chocolate never rests!
First up a little experimentation with new chocolate decorations. I was quite pleased with this red speckled pattern, although my dear colleague thought it looked like someone had been stabbed. A quick coating of bronze made them look a little less what we had dubbed "crime scene chic", and a lot more appropriate for their maple caramel and pecan praline filling.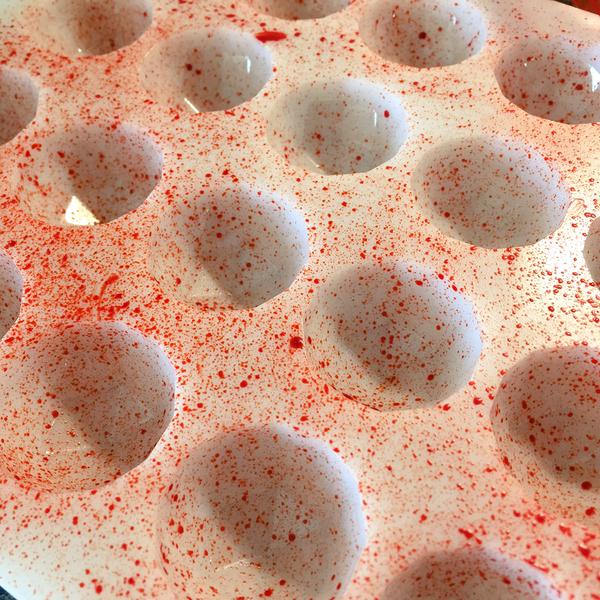 Continue reading We're all going on a summer holi….. nope back to work!