Our festival season came to an end (at least the ones we had booked for the Summer have all been and gone), and we could really use a holiday…. which is why we went straight into a week of product testing, markets, client visits and tastings. The world of chocolate never rests!
First up a little experimentation with new chocolate decorations. I was quite pleased with this red speckled pattern, although my dear colleague thought it looked like someone had been stabbed. A quick coating of bronze made them look a little less what we had dubbed "crime scene chic", and a lot more appropriate for their maple caramel and pecan praline filling.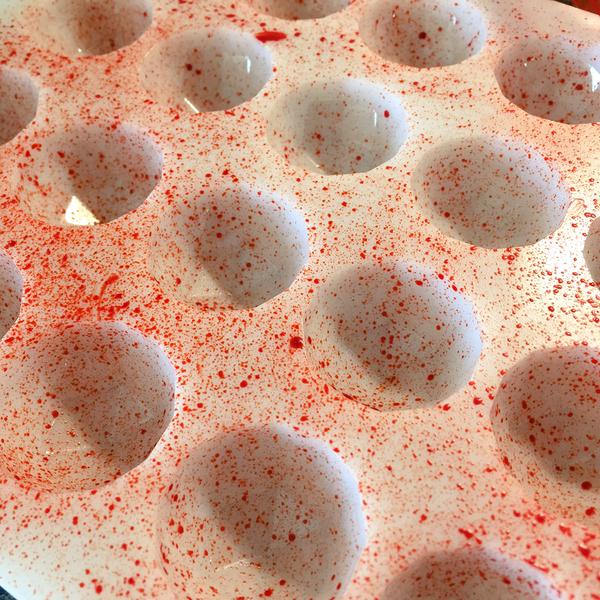 Next up a chocolate tasting day at Whitmore & White in Heswall to launch the beautiful new products of ours that they will be stocking. We will be holding a second tasting at the Frodsham branch on the 1st August, so be sure to drop in and see us.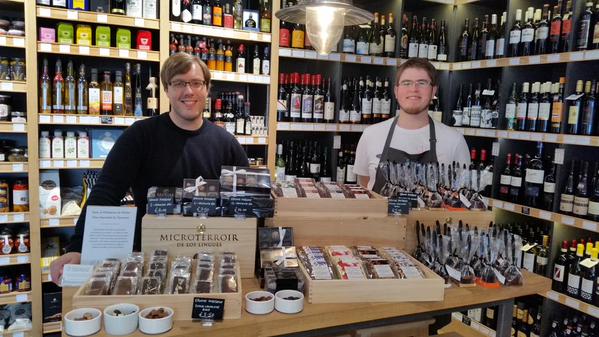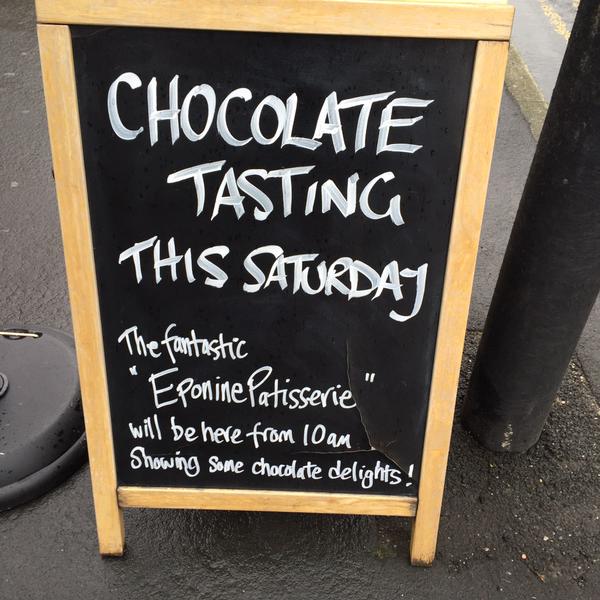 While we're at it, another new chocolate, this time a dipped bonbon containing a wonderfully fresh mango and passion fruit pate de fruit, hand dipped in dark chocolate and decorated with a little toasted coconut to compliment the tropical fruit flavours.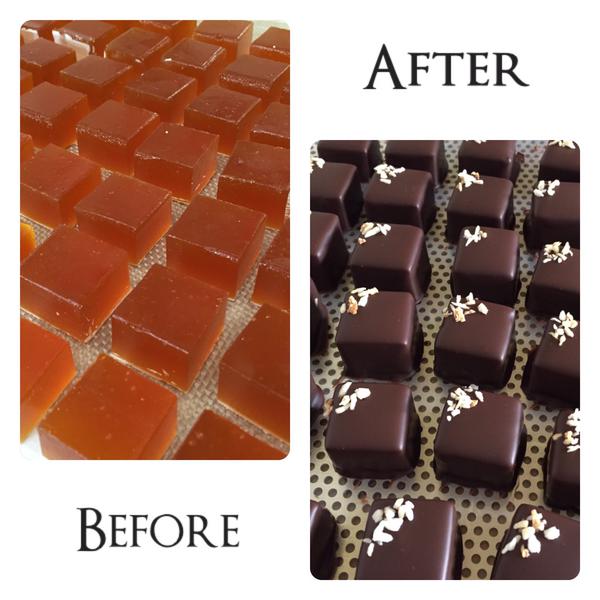 Finally, we've created some brand new snack bar flavours. The ones below are a cherry pate de fruit and pistachio marzipan bar – they turned out beautifully after a quick dip in dark chocolate. You can find these along with our other new flavours and some old favourites at Whitmore & White.