Since launching our online ingredient store earlier this year, we've been slowly adding new items and updating your favourites. To save you from having to look through everything, here's a quick round up of what's new…

There's new pack sizes available for the Whole Hazelnuts and Skinless Pistachios. Following customer feedback, you can now purchase smaller pack sizes for times when you may only need a little. These smaller packs are ideal for the casual baker, or those one off projects such as a special birthday cake.
We also have several new chocolates available, including a unique new couverture – Orelys. This is a new chocolate from Valrhona that was only launched in March this year. It is the second blond chocolate they have created, after Dulcey was introduced in 2012 as the world's first. The golden colour of Orelys comes from the addition of Mauritian dark muscovado sugar, which gives it a rich molasses flavour and a slight hint of liquorice. Its unique flavour is wonderful in creams and mousses, or a sneaky nibble to calm chocolate cravings!
A completely new item to our ingredient store is Tonka Beans. This complex spice is from South America, and has a unique mixed spice flavour, with notes of vanilla, liquorice and bitter almonds. When cooking with tonka beans, use them like nutmeg, and grate them to release their full flavour. Like nutmeg, a little goes a long way, and they are at their best infused into creamy desserts such as crème brûlée or ice cream. They're also used in our award winning Pear & Tonka Praline.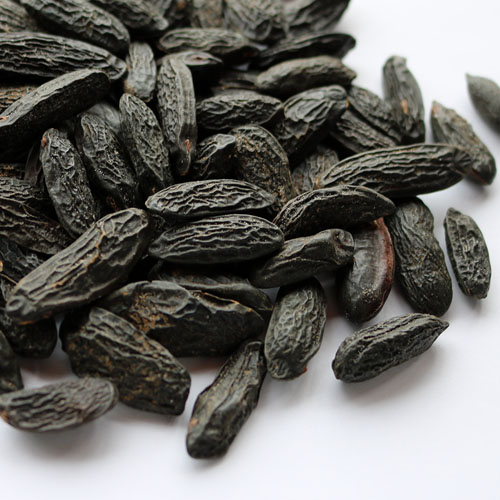 Whatever you're making, there's sure to be something available in our ingredients shop to give your creation an extra special touch.
Is there anything you were looking for that we don't have online? Let us know by sending an email to contact@eponine.co.uk or send us a message here, and we'll see what we can do for you.
---
P.S. Join the Eponine newsletter to find out about new ingredients added to our range, and all other product launches, promotions and exclusive competitions.
Subscribe to the Éponine Newsletter