We're extremely happy to share with you that we will be heading down to London in October for our first time exhibiting at the London Chocolate Show!

It's the UK edition of the world famous Salon du Chocolat and the biggest chocolate show in the UK, so you can understand why we are so incredibly excited. It happens at the end of Chocolate Week, and what better way to round off an entire week dedicated to chocolate?
Exhibitors from all over the world will be there, along with lots of wonderful artisans from the UK. See who else will be there on the exhibitors page – it will be updated with even more over the next few weeks, so keep checking back.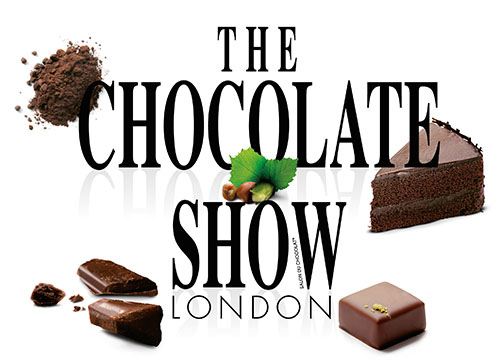 We'll be bringing our award winning chocolates, along with drinking chocolate, hot chocolate stirrers, and more. There will also be a few Hallowe'en items, including our Pumpkin Pie chocolates. They won a Bronze in this year's Academy of Chocolate awards, and are the perfect way to celebrate this holiday. Follow us on social media for updates on what we're bringing (click on the links at the top right of the page).
The show opens it's doors at the National Hall (Olympia London) on Friday 13th October at 11am and closes on Sunday 15th at 6pm. Full opening times are Friday 13th (11am to 7pm), Saturday 14th (10am to 7pm), & Sunday 15th (10am to 6pm). Please check the official website for any updates to these. Don't forget to book your tickets in advance – they're available online, so click here to find out more.
---
Want to know where we're popping up next? Subscribe to the Eponine newsletter and be the first to hear about big shows we're attending, along with information about new products, promotions and exclusive competitions throughout the year.
Subscribe to the Éponine Newsletter