Excited to share with you that we will be doing the double this April……. double chocolate festivals, that is.
You'll find us at both Ramsbottom Chocolate Festival 8th & 9th April
and Taste Chocolate Bristol 15th & 16th April.

Our first chocolate extravaganza will be Ramsbottom Chocolate Festival on 8th & 9th April 2017. This outdoor festival has grown in popularity year on year, with exhibitors coming from all over the country to join in the chocolate fun. We've not been here since 2014, so it we really can't wait to be involved again!
The chocolate event takes over the whole of Ramsbottom, and this year is the biggest one yet, with more stalls and exhibitors than ever before. As it's on the last Saturday and Sunday before Easter weekend, the chocolate festival is a great opportunity to find all of your Easter gifts and support local makers in the process.
The event is free to visitors, with lots of extra activities for the smaller chocoholics. For those travelling by car, there's a free shuttle bus running to and from Woodhey High School on both days (£2 parking all day). More details can be found on the event website.
Press : Manchester Evening News, Rossendale Free Press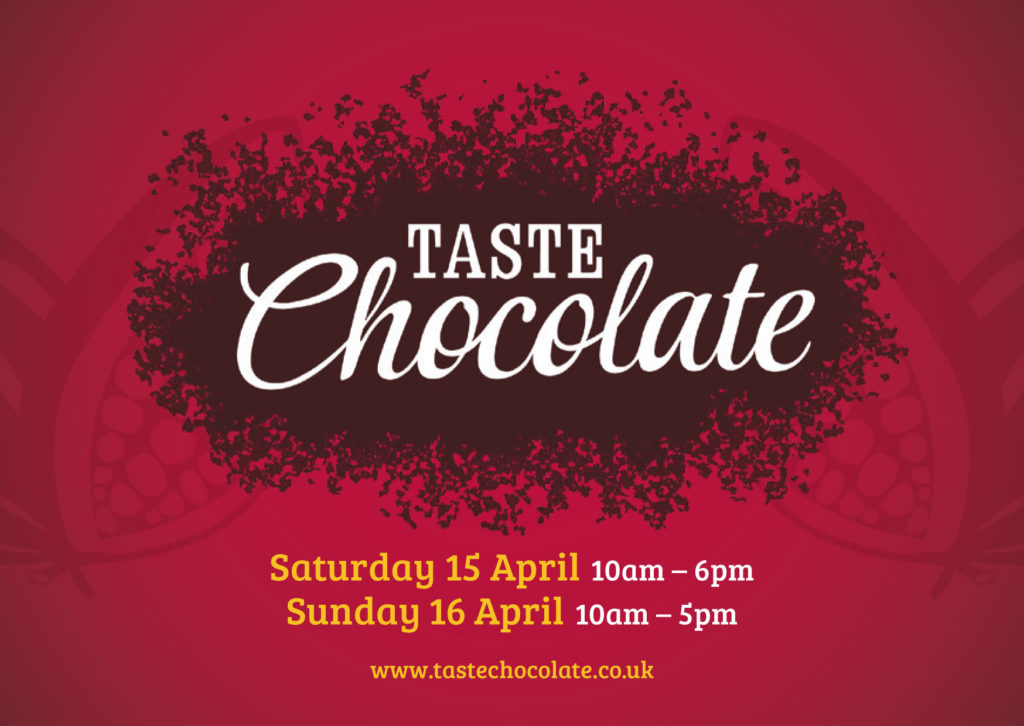 The second event is Taste Chocolate in Bristol on 15th & 16th April 2017. As a city with very strong chocolate roots, it's only fitting that there is a chocolate festival held here. Now in its third year, this popular festival brings chocolate, chocolate makers, and chocolate lovers together for an amazing two day experience on Easter weekend.
Situated close to the city centre, the Bristol Harbour Hotel & Spa is playing host to all the chocolatey wonder over the two days. Chocolatiers from the local area will be there, as well as exhibitors who have traveled from all over the country, so it's a great opportunity to try something new and different, and have the chance to speak to the makers behind all the wonderful chocolate. You can find a full list of exhibitors here.
The chocolate theatre will be in full swing all day, with different guest chefs and chocolatiers sharing their experience and tips in the world of chocolate. There's a current list of demonstrations on the website, so do have a look – it may help you decide which day to visit. There's also an immersive theatre event based on chocolate through the ages – "Origin: The Multisensory Chocolate Experience".
Alongside the chocolate elements of the days, a prosecco bar will be on hand to help you unwind from all the difficult chocolate shopping choices – rumour has it there will be prosecco cocktails too! There will also be gins, liqueurs, chocolate ale from a craft brewery, handmade lemonade, chocolate wine……… Need we say more?
Ticket information can be found on the website.
Press : The Independent