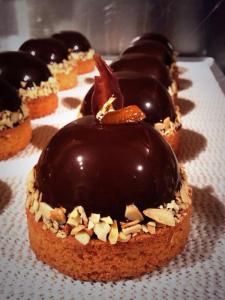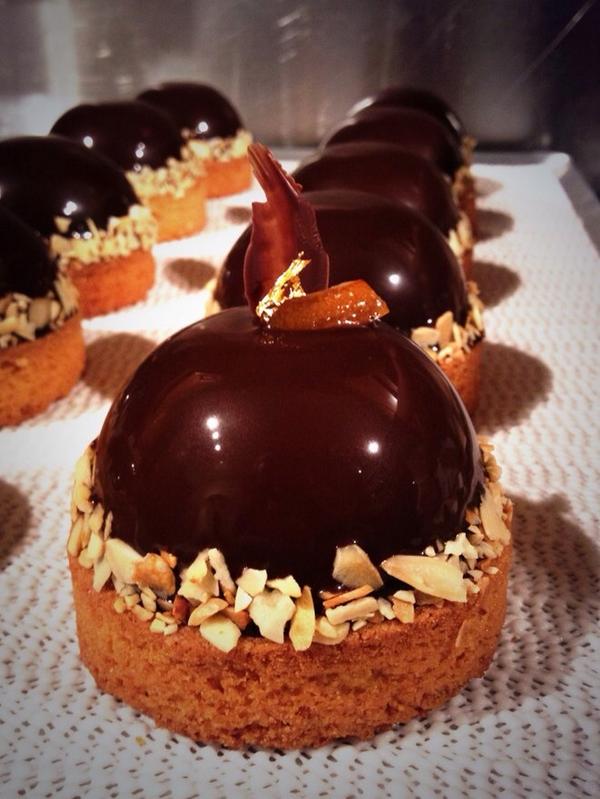 Double duty this past weekend – Saturday at West Kirby Farmers' Market, and Sunday at the first Wilmslow & Alderley Edge Food and Drink Festival.
We also introduced our new "Valencia" patisserie, available for the first time at West Kirby Farmers' Market – Dark chocolate mousse, orange jam, toasted almond creme brûlée on a Breton shortbread. From the comments on the day and afterwards, they were certainly a hit and will have to return again very soon!
We also got a little photo of the stall on Sunday. Sadly, the chocolates were playing hide and seek with the Sun (and losing), so there couldn't be much left out on display by the end of the event and we had swapped places with the table as we tried to keep everything in the shade. Hope everyone enjoyed their day!
Back at Altrincham Market this Saturday with some new items and old(er) favourites – keep an eye on Twitter and Facebook for updates about them.